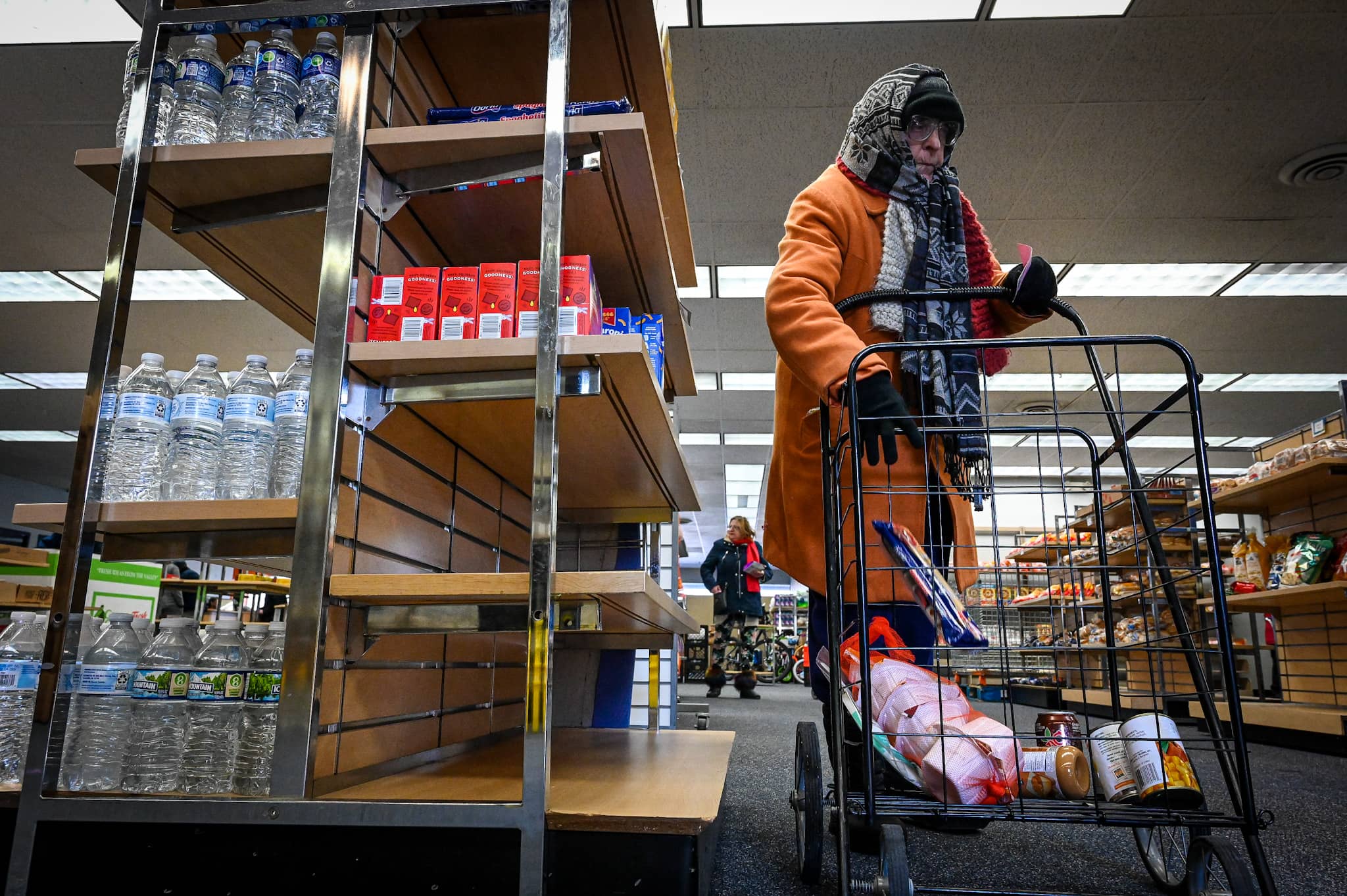 ROCKFORD — A grassroots food bank on the city's northwest side is making a last-ditch effort to raise enough money to stay in its home on Rockton Avenue.
Voices of Inspiration, a nonprofit started by Vivian Lott about five years ago, allows anyone in need to shop its food bank for free groceries once a week. It also helps residents connect with job training, navigate Link and social security or obtain necessary IDs.
It's become a go-to resource for hundreds of people on the northwest side, especially for seniors on fixed incomes, Lott said.
"It's just amazing the stuff they give, and it comes so in handy, especially if you're on social security like me and you're on a fixed income," said Chris Amedio, who talked with the Rock River Current as she shopped through the food bank on Thursday.
Amedio said she doesn't know what she'd do without Voices and other food pantries in town.
"It would be rough," she said. "I definitely feel blessed to be able to come and get some stuff."
But Voices may not be able to stay in its space at 3112 N. Rockton Ave. for much longer. Another nonprofit that it shared space and split bills with has moved out of the property, and Voices can't afford to pay the bills alone. It has until March 1 to cover its rent or move out.
"Both of us were splitting all the bills down the middle," Lott said. "I put my life savings in Voices. I drove Lyft to keep it open. I worked my regular job overtime."
Lott says the nonprofit needs a commitment of about $176,000 over three years for the lease. It has been in the space for about a year and a half.
"The landlord said he's willing to negotiate if we can find someone who's willing to fund," Lott said.
If it can't raise enough money it will close until a new location can be identified. But Lott said that would be a blow to the people who have come to depend on it, many of whom don't have transportation and walk to the food bank.
"This has become part of their life," Lott said.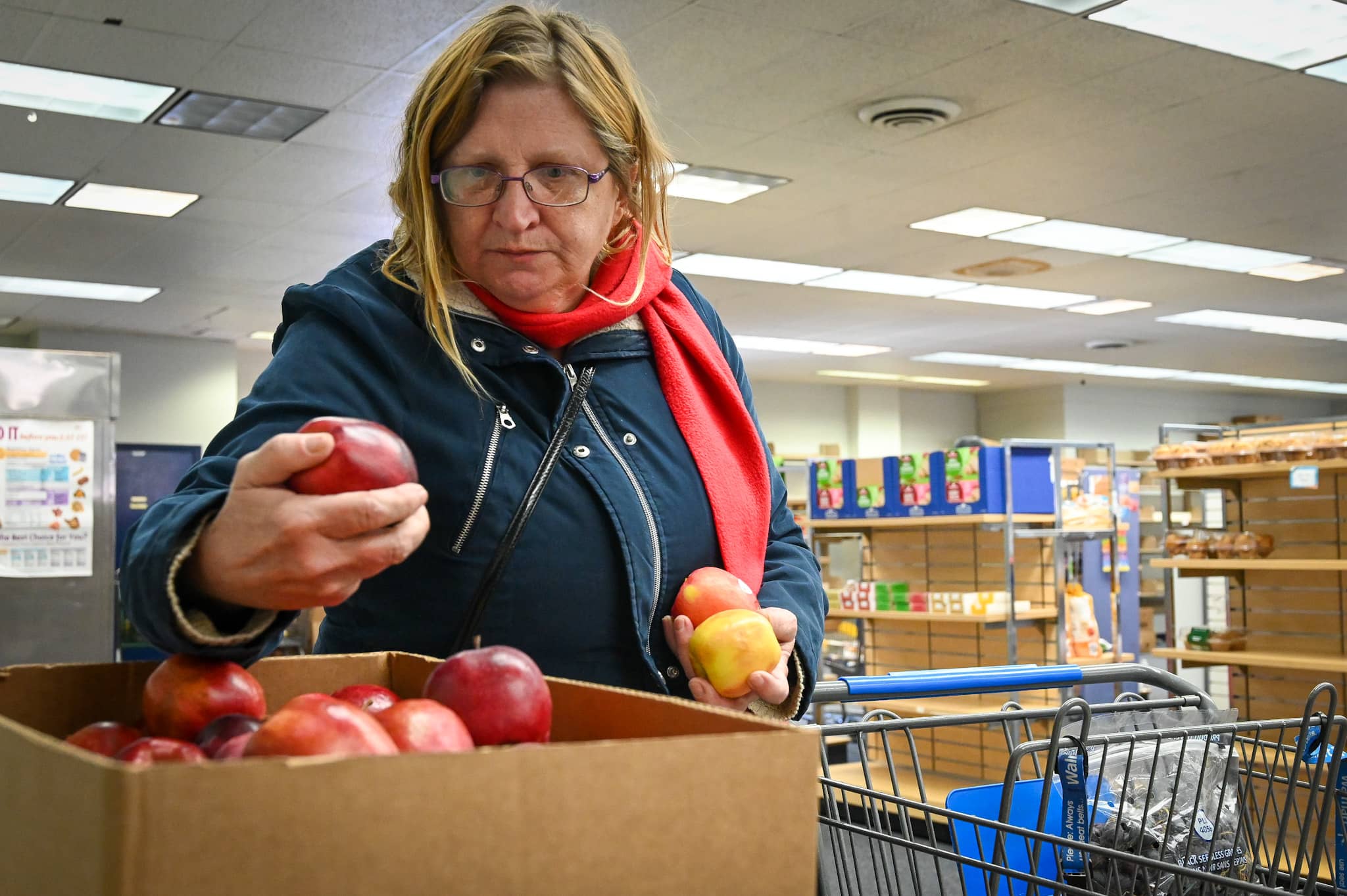 Nancy Smith, who is retired and living on social security, said Lott has been doing good things for the community with Voices. Without its food bank, "I'd have to stretch the dollar really, really far," Smith said.
"They really do need the funds to keep this going," she said.
Lott said about 200 to 300 people are served each Tuesday and Thursday, although the number can fluctuate depending on the weather. She gets food and other donations from a variety of places such as Walmart to fill the shelves. Its staff is entirely volunteer.
The food bank's potential closure comes as inflationary pressures and higher grocery store bills have created a greater need.
"Our lines are getting longer," Lott said. "People are hurting, trying to make it through the end of the month."
How to help | Voices of Inspiration
Donate: Checks can made to Voices of Inspiration, 3112 N. Rockton Ave., Rockford. It also accepts online donations through CashApp by going here.
Contact: Vivian@VoicesofInspiration.org;  779-200-2795
---
This article is by Kevin Haas. Email him at khaas@rockrivercurrent.com or follow him on Twitter at @KevinMHaas or Instagram @thekevinhaas