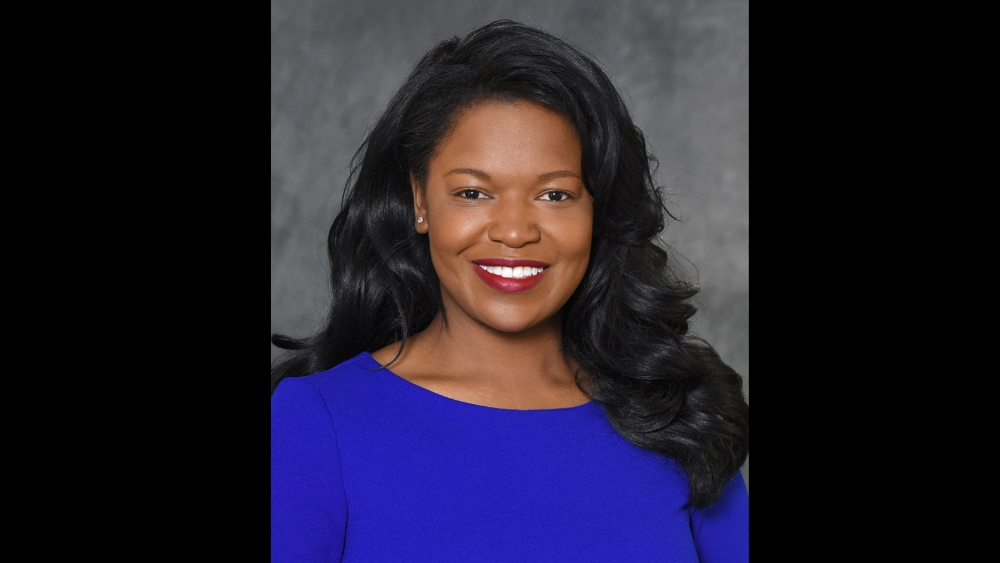 ROCKFORD — Rockford Park District commissioners have selected Martesha Brown to serve as the president of the five-member board. She is the first Black woman to serve in the role.
Brown, who works as director of community economic development for Midland States Bank, was appointed to the board in October 2020 and elected to the role about six months later. She was also the first Black woman to serve on the board.
"I was excited to be the first African-American woman to become a Rockford Park District commissioner, and now I am even more excited to be the first African-American woman to serve as board president," Brown said in a statement. "I look forward to continuing to bring a diverse and unique perspective to this volunteer experience, and to help make sure that everyone can enjoy life."
Commissioner Rudy Valdez was selected to serve as vice president and Jack Armstrong will serve as secretary. Tyler Smith, a former board president, also continues to serve on the board. The district is now seeking applicants for a vacant seat on the board. Brown presided over her first meeting as president on Tuesday.
"Parks and recreation have been a big part of my entire life. I am a product of the Rockford Park District," Brown said. "I started out my journey in this organization as a participant in playground programs at age 7, went on to work for the Park District for more than 15 years, and now I am the president of the organization that has made a major impact on my life and the lives of others."
Board commissioners are elected and unpaid volunteer positions that oversee the governance of the Rockford Park District, setting the direction for the district's staff to follow.
Last year, Brown was elected to the board of trustees for the Illinois Association of Park Districts, a nonprofit that advocates for and serves park districts and forest preserves around the state.
"President Brown is a born leader, and someone who continues to break down barriers by linking people, projects, and passions. Martesha has many years of experience in the parks and recreation industry, and has an extensive record of community service, volunteering, awards, and honors," Valdez said in a statement. "She is a respected leader in our community, and we look forward to her leading the board in achieving our communities' priorities."
---
This article is by Kevin Haas. Email him at khaas@rockrivercurrent.com or follow him on Twitter at @KevinMHaas