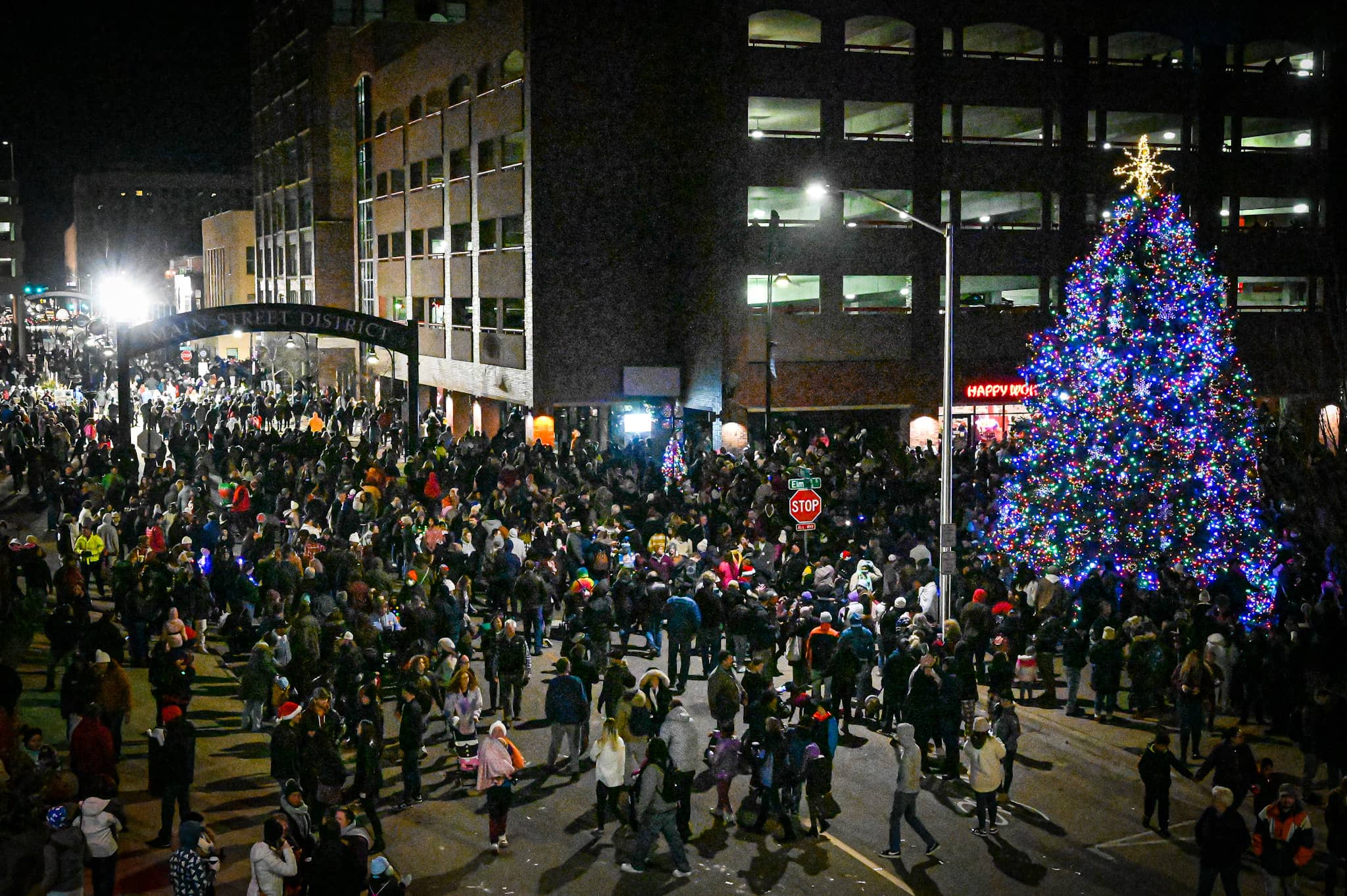 ROCKFORD — Visitor spending in Rockford and Winnebago County reached a record-breaking total of $508.5 million last year, according to new data released Monday by the Rockford Area Convention & Visitors Bureau.
Spending increased by 16.5% or $72.1 million compared to 2021, and it was up by about $28.5 million from 2019 before the coronavirus pandemic took hold.
The visitors bureau says the new data marks a significant milestone in the recovery of the tourism industry, which suffered severe losses during the pandemic.
Tourism spending had grown locally for 10 straight years before the pandemic hit in 2020 and visitor spending dropped 25% to 358.5 million.
"No doubt, it has been a challenging couple of years for businesses and organizations that rely on visitor and consumer spending," John Groh, president and CEO of the visitors bureau, said in a news release. "So, it is encouraging to see the consistent growth and recovery that is underway."
The spending data released Monday for Winnebago County is part of a report released by the Illinois Department of Commerce & Economic Opportunity that is compiled by Tourism Economics, a global research an analytics company focused on travel data. The data did not show the total number of visitors estimated in Winnebago County.
The visitors bureau said visitor spending also generated $13.8 million in local tax revenue, a 23% increase from 2021.
"I'm thrilled to see visitor spending rebound from the pandemic and reach a record-breaking level," Rockford Mayor Tom McNamara said in a news release. "Whether it's visiting our local restaurants and shops or staying in our hotels, visitors contribute tremendously to the economy, which improves the quality of life for our residents. I'm optimistic tourism will continue to grow in the years to come."
The visitors bureau is now working on a new destination master plan, which is meant to set forth recommendations for how to best foster tourism over the next decade. The plan is expected to be released in early 2024. Part of developing the plan includes a resident survey that runs through Saturday.
"Our team takes seriously our role in marketing and promoting the Rockford area as a great place to visit and live," Groh said. "As we look to the future, it's crucial that we determine what should be done to further maximize and grow the positive impact visitors have on our economy and quality of life."
Illinois had its highest ever hotel tax revenue at $308 million in the past year. The state saw 111 million visitors last year, an increase of 14 million travelers from 2021. Visitor spending in Illinois hit $44 billion in 2022, up from $32 billion the year before, according to the state Department of Commerce and Economic Opportunity.
By the numbers | Economic impact of travel in Winnebago County
$508.5 million in travel expenditures, an increase of 16.5%
$32.7 million of state tax revenue generated from travel, a nearly 27% increase
$13.8 million in local tax revenue generated from spending, a 23% increase
4,580 jobs sustained by tourism in Winnebago County, a 20.5% increase
$157.7 million in labor income from travel, a 21% increase
---
This article is by Kevin Haas. Email him at khaas@rockrivercurrent.com or follow him on X at @KevinMHaas or Instagram @thekevinhaas and Threads @thekevinhaas