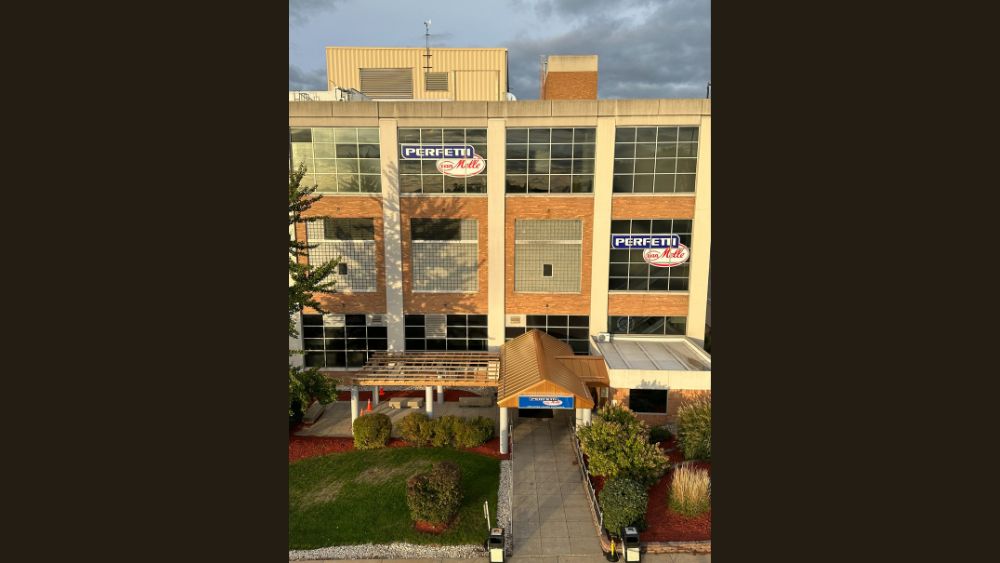 LOVES PARK — The 67-year-old factory where some of the nation's most recognizable gum brands are made is under new ownership after Perfetti Van Melle closed on its acquisition of Mondelez International's gum business.
The maker of Mentos and Airheads closed on the purchase earlier this month, and signs have been switched on the factory at 5500 Forest Hills Road. Plans for the acquisition were announced last December.
The local factory employs more than 300 people making Trident, Dentyne, Bubblicious and Stride. Perfetti Van Melle's acquisition of the plant brings its total employment in the country to 925.
"We are thrilled to welcome the talented people and these beloved gum brands to our Perfetti North America family," Sylvia Buxton, Perfetti Van Melle North America president and CEO, said in a news release. "I look forward to having these new team members bring us their impressive knowledge, skills, and experience to Perfetti."
The company is in the early stages of assessing its needs for additional employment at the local plant. Right now, it has jobs posted for an engineering manager, project development leader, human resources lead and employee relations partner at jobs.perfettivanmelle.com.
"We're very focused on being a great place to work with strong benefits and pay and caring for our employees as well as being a good community partner," Holly S. Ingram, the company's communications director, said in an email exchange with the Rock River Current. "We are excited to be getting started in Rockford/Loves Park."
The 700,000-square-foot factory was built in 1956 and sits on 15 acres in the Loves Park area.
Perfetti Van Melle North America is based in Erlanger, Kentucky, where it will continue to develop its existing brand. Those brands include Airheads, Mentos gum and mints, Chupa Chups and Fruit-tella.
"With the people, knowledge, and facilities being added to our business we're incredibly excited about opportunities for innovation and growth we can open in the gum category in North America," Buxton said. "As one bigger team, we're enthusiastic to start on this journey together, guided by our core values starting with caring for our people."
---
This article is by Kevin Haas. Email him at khaas@rockrivercurrent.com or follow him on X at @KevinMHaas or Instagram @thekevinhaas and Threads @thekevinhaas