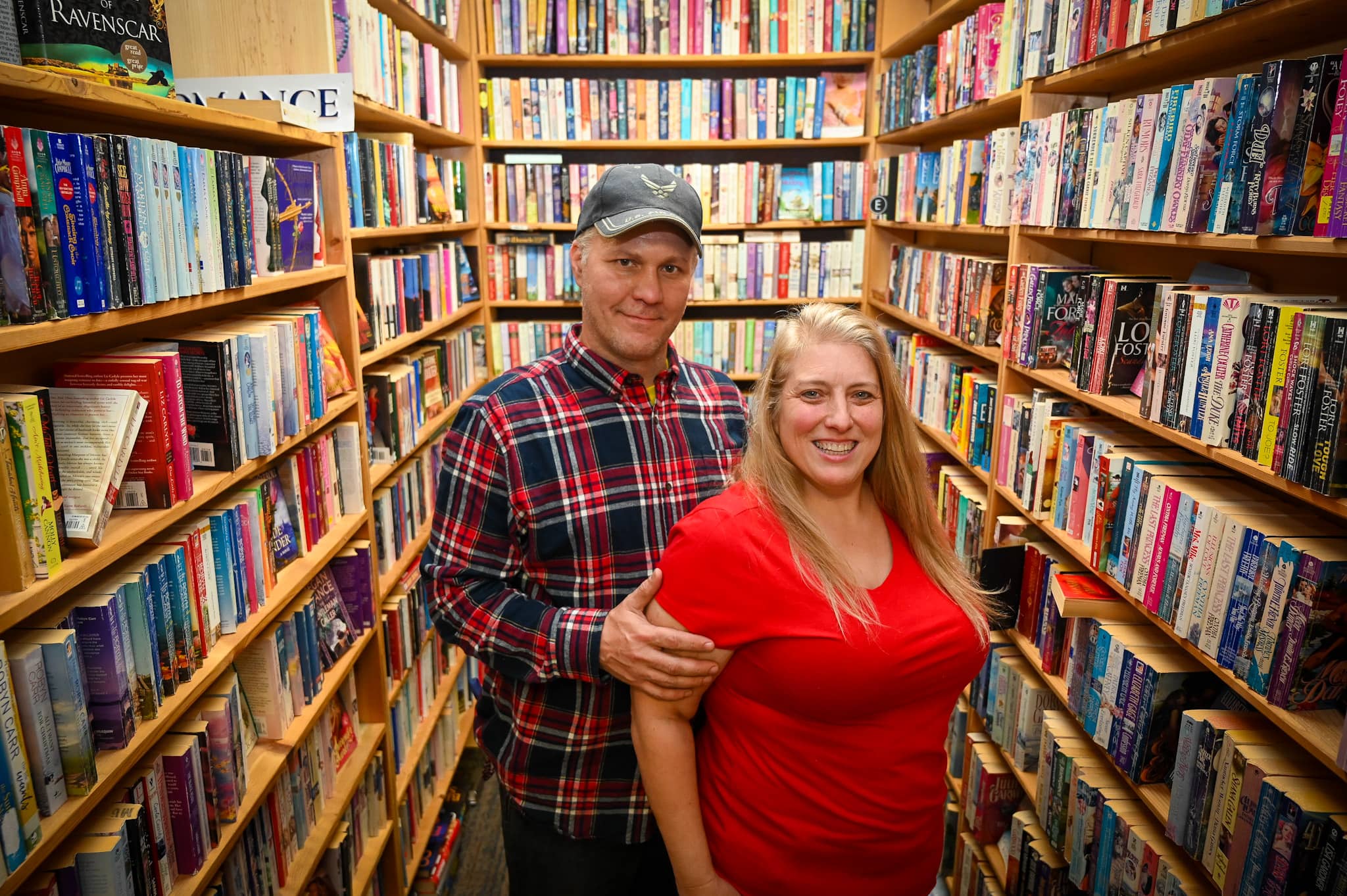 ROCKFORD — There are small touches throughout Patricia Drewelow's new bookshop space designed to make it feel like home.
Her grandmother's vintage sofa chair is tucked into a corner near the mystery section. There's a lounge area with a matching antique sofa and chair, and an old-school record player that belonged to her husband's grandmother rests near the front of the store.
"We want it to be comfortable like a second home," she said of the new home for Drewelow's House of Books. "The people who come in here are customers at first and they become our friends later."
Drewelow's House of Books has moved into a new space at 3925 E. State St., suite 100, after operating on Charles Street since 2008. The move was required because the city plans to demolish the strip center where it was originally located as part of its efforts to reduce flooding along Keith Creek.
Its new home is a former insurance office near Don Carter Lanes that's been outfitted with new carpet and filled with bookshelves that hold just about every genre of used book you can find.
Drewelow's also has some vintage goods and toys, such as a series of Batman diecast cars, and there are locally-made crafts and jewelry that the owner and her daughter make. In that regard, Drewelow's is not just a bookshop but a reflection of the owner herself.
"This is totally me because I'm not just one thing," Drewelow said. "Between different categories of books, to different selections from jewelry to novelty or whatever, that is who I am."
Drewelow has finished about three-quarters of the process of setting up the new space, but enough is done for customers to come browse the shelves or sit down with a book on the matching sofa and chair that date back to 1909.
"I wanted a bit of coziness and elegance," Drewelow said.
The former offices that make up the storefront have been converted to sections for various genres. At the center are shelves packed with the most popular genre: romance. There are also sections for mystery, children's books as well as a kid's play area, science fiction, paranormal, religious titles, Black authors, fiction and non-fiction that includes cookbooks, self-help and more.
"You can always find something there to read whether it's a new author or one who you've followed all along," said Sandy Brinker, who has been a customer since Drewelow's opened its original location. "It's just a great place, and they make you feel comfortable and welcome."
Brinker said the new space is roomy, spacious and bright. But the at-home feeling Drewelow's creates is as much about the owners as it is the atmosphere in the store.
"They're friendly. They get to know you by name. You're not just a customer, you're a person. You're a friend," Brinker said. "She's very welcoming, and so is her husband. If you're the only customer in there, you can bet you're going to have a good half-hour conversation with her."
Book prices can be as low as $1 — or free in some instances — and there are higher-priced items for first editions or signed copies.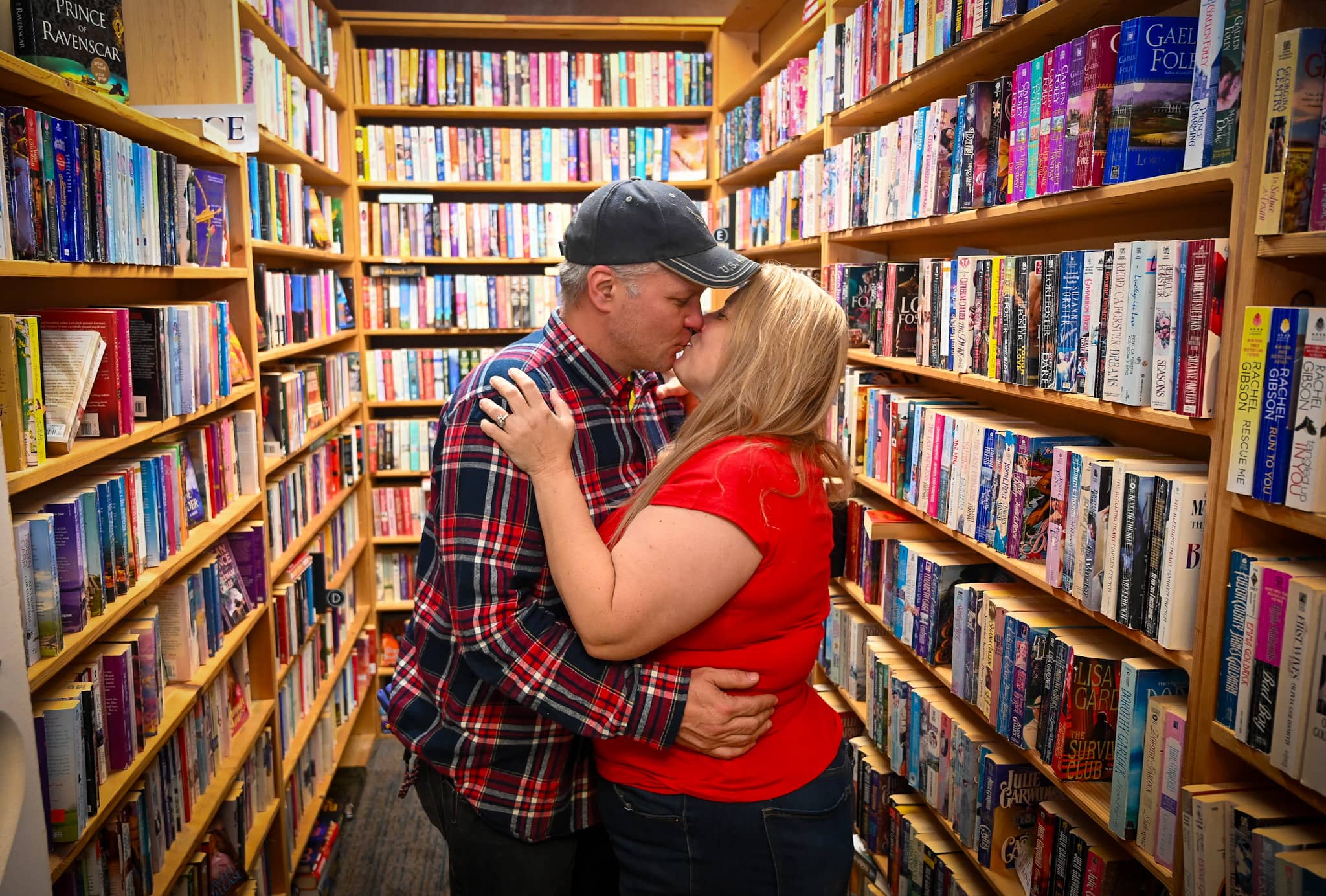 Drewelow started looking for a new home for the bookshop earlier this year when she learned the city was moving forward with plans to raze the strip center that also included hear Magic Hair Studio, Slots of Fun and Charles Street Shoe Repair, which moved into Rockford Plaza.
She came across the for lease sign after bowling at Don Carter Lanes, which is where she met her husband, Jon, an Air Force veteran and IBEW electrician. They have three kids: 23-year-old twins Breanna and Jon and 20-year-old Brandon. They also have a 1-year-old grandson, Shawn.
Both Patricia and Breanna made jewelry sold in the store. The casual-look bracelets, necklaces and other items use chi stones, beads and other natural elements.
"Everything that I do is one-of-a-kind. When someone buys a necklace from me or a bracelet they know that's the only one," Patricia Drewelow said. "I just like to make people feel special."
She said she developed a love of reading from her father, Patrick Haferkamp, and her mother, Gloria Haferkamp, who always had a book in hand wherever she went.
Once her move from Charles Street is complete, she hopes to hold more events in the space such as poetry readings, book clubs and opportunities to read to children to help in the community's effort to boost literacy. She also wants have have craft shows for local artists in front of the store in the future.
"We want it to be here for the community in all different aspects," Patricia said.
---
About | Drewelow's House of Books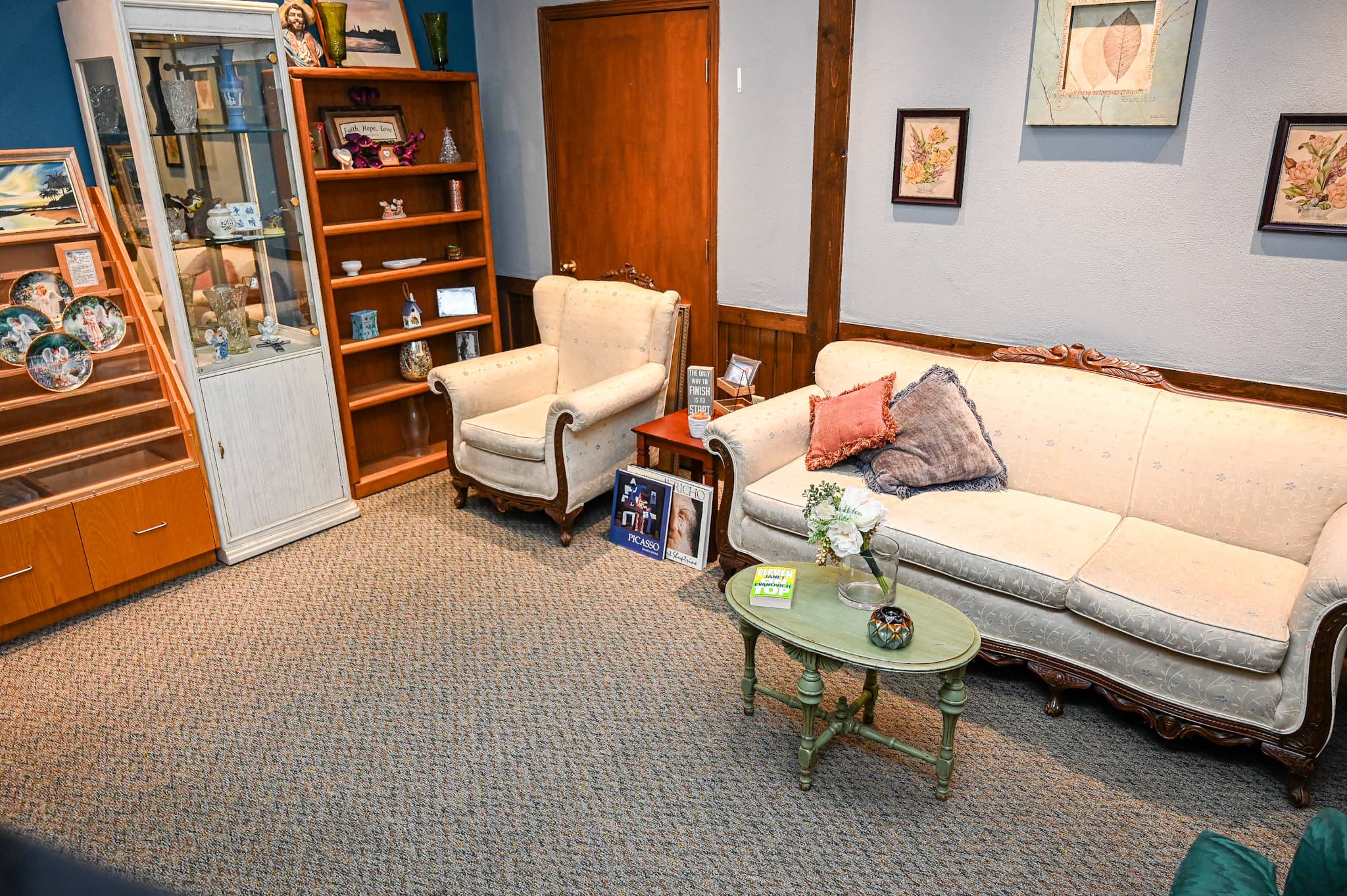 Where: 3925 E. State St., suite 100, Rockford
Hours: 11:30 a.m. to 5 p.m. Tuesday through Friday; 11 a.m. to 3 p.m. Saturday; closed Sunday and Monday (also open by appointment)
On social media: facebook.com/Drewelowsbooksforyou
---