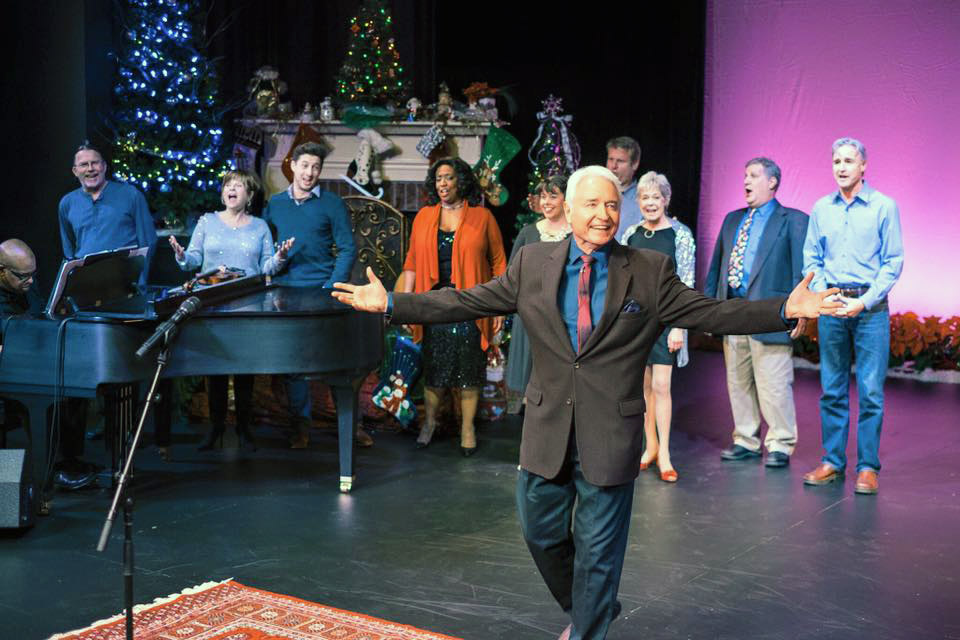 ROCKFORD — A Rockford holiday tradition that ended its 25-year run in 2019 is returning for a special one-night only performance.
J.R. Sullivan's Hometown Holiday returns Friday, Dec. 8 at the Sullivan Theater of the RPL Nordlof Center, 118 N. Main St., in downtown.
The seasonal variety show filled the Nordlof Center, formerly New American Theater, for years with is mix of holiday and pop songs, comedy and storytelling. This year's show will be an entirely new production.
"While it was a beautiful goodbye to a long, joyful tradition, I found that I missed producing, presenting and performing in the show every December since," Sullivan said in a news release. "Apparently, members of our audience have missed our annual gatherings, too, based on the many letters, calls and emails I have received in the ensuing years."
The new show is called Hometown Holiday Redux and will feature cast of regional and local musicians and actors.
"The longing to return and gather, especially after the events of the last few years, urged a return and so here we are, back again and so glad for it," Sullivan said.
The cast will include returning performers E. Faye Butler, Shawn Wallace, Miles Nielsen, Kelly Steward, Megon McDonough, Marcella Rose-Sciotto, Linda Abronski, Jeff Christian, Holland Zander and Daniel Patrick Sullivan.
Sullivan is a writer, director and producer who founded the New American Theater, which operated at what is now the Nordlof Center from 1986 to 2006. Sullivan produces the show and will close it with an all new Rockford story.
Know before you go | Hometown Holiday
Where: Sullivan Theater at the RPL Nordlof Center, 118 N. Main St., Rockford
When: 7:30 p.m. Friday, Dec. 8
Cost: $30
Tickets and information: jrsullivanhometownholiday.com and Eventbrite.com
---
This article is by Kevin Haas. Email him at khaas@rockrivercurrent.com or follow him on X at @KevinMHaas or Instagram @thekevinhaas and Threads @thekevinhaas