XCursion 9 Tickets: Zachary's Fight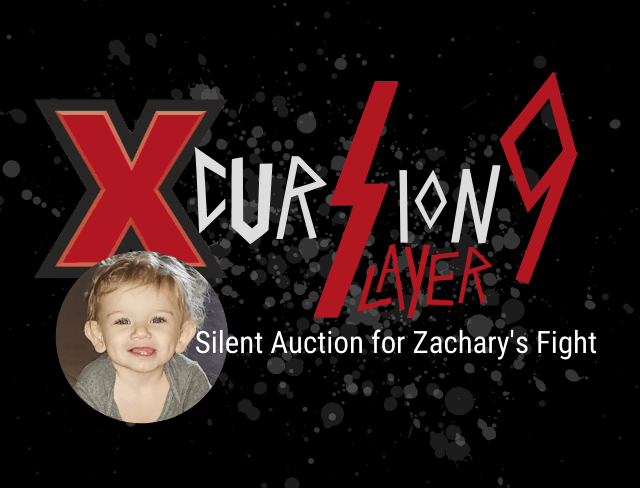 An anonymous listener is giving up their chance on XCursion 9 to help a local boy, Zachary.
On October 11, 2019, Lou broadcast his entire show at a Brat/Hot Dog Lunch benefit for Zachary's Kidney Transplant.
Zachary is the son of Amanda, a bartender many know at Bullpen Bar and Slots. Lou spoke with Amanda and knew he had to do what he could to help.
Zachary is a PBS  warrior and continues to fight for his life everyday. Prune Belly Syndrome is so rare, it only occurs in about 1/40,000 live births. Most children do not live past their 2nd birthday.
You can read more about his story here:
A listener, who would like to remain anonymous has purchased a pair of tickets to XCursion 9: SLAYER at TaxSlayer Center in Moline. The listener has given us the tickets back and asked that we instead, put them up for auction to help little Zachary. This is exactly what the X Brotherhood is all about! 100% of proceeds will go directly to Zachary's Fight. (You can also make a donation to the family above on the GoFundMe.com link.)
Below you'll find a quick form for bids. Please fill out the information and place your bid. The highest bidder will win a pair of tickets to the sold out XCursion 9: SLAYER on November 14th. Your tickets will include a ride on the bus, snacks and drinks (alcoholic and non-alcoholic), a special edition t-shirt, a ticket to the show and one hell of a good time.
Thank you again to our anonymous listener, what a selfless gift!