Hi There! It's me, Superfan Stacey with another travel tip. How would you like to take a trip to Madison, WI this weekend for only the cost of the gas in your car ?!?
Well, then this is the list that you need to peruse. Below are 5 of our favorite things to see or do in the Madison, WI area that are completely and totally free. Now, if you decide to make a purchase on your own, that's up to you, but we wanted to highlight some really cool things in the Madison area that the whole family can enjoy at no cost.
For more information on these awesome places just click on the underlined link to check out their website. So here's our list, in no particular order:
#1. THE NATIONAL MUSTARD MUSEUM – Middleton, WI  (Located just outside of Madison, off of US 12/14 W)
Middleton is a gorgeous little town full of fantastic shops, eateries and cafes.  The highlight of this suburban town is The National Mustard Museum. Now you may be saying to yourself, "a museum devoted entirely to mustard? That's just nuts!" Well, according to founder and curator, Barry Levenson, it all started after the Boston Red Sox lost the world series. He was wandering the isles of an all night grocery store looking for the meaning of life. When he came down the mustard aisle a voice said to him, "if you collect them, they will come" and The National Mustard Museum was born.  The museum houses over 5,500 bottles of mustards from all over the world, all types of mustard memorabilia and of course there is a storefront where you can buy mustards and mustard themed gear.  Admission to the museum and tasting of the mustards are absolutely free. (Donations are appreciated)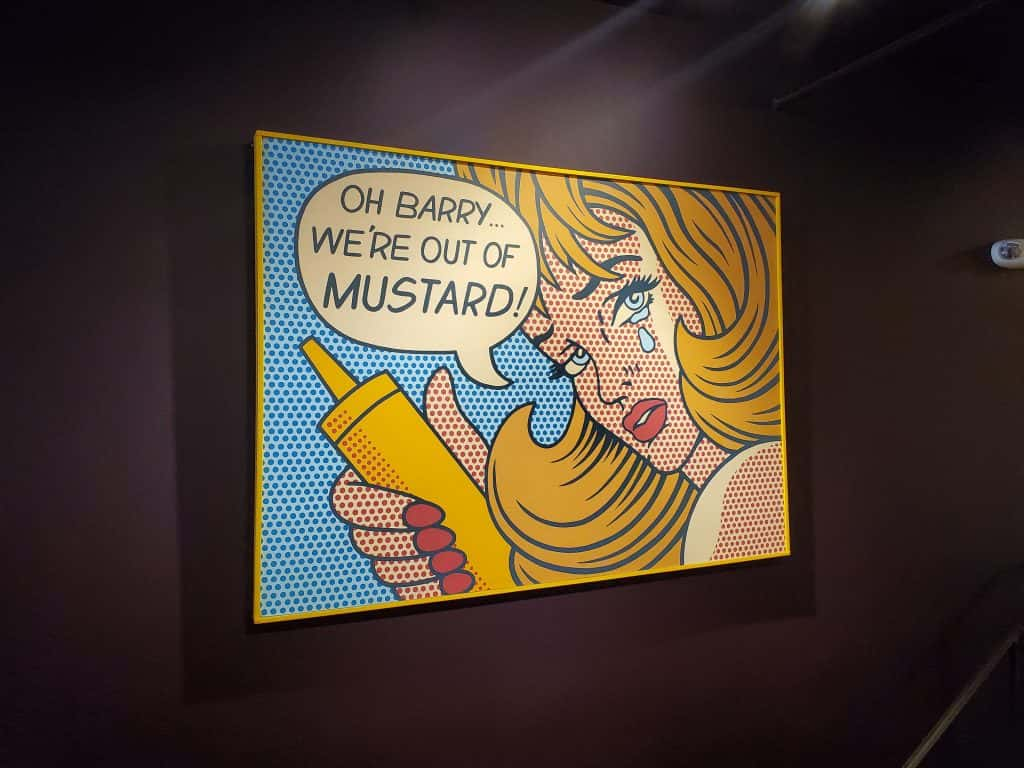 The first Saturday in August is National Mustard Day! This too is a free event! There are carnival games (that usually cost a few dollars to participate) where you can win mustard and other mustardy prizes! Local mustard creators and vendors are present with food and of course don't forget about the polka band and the duchess of mustard!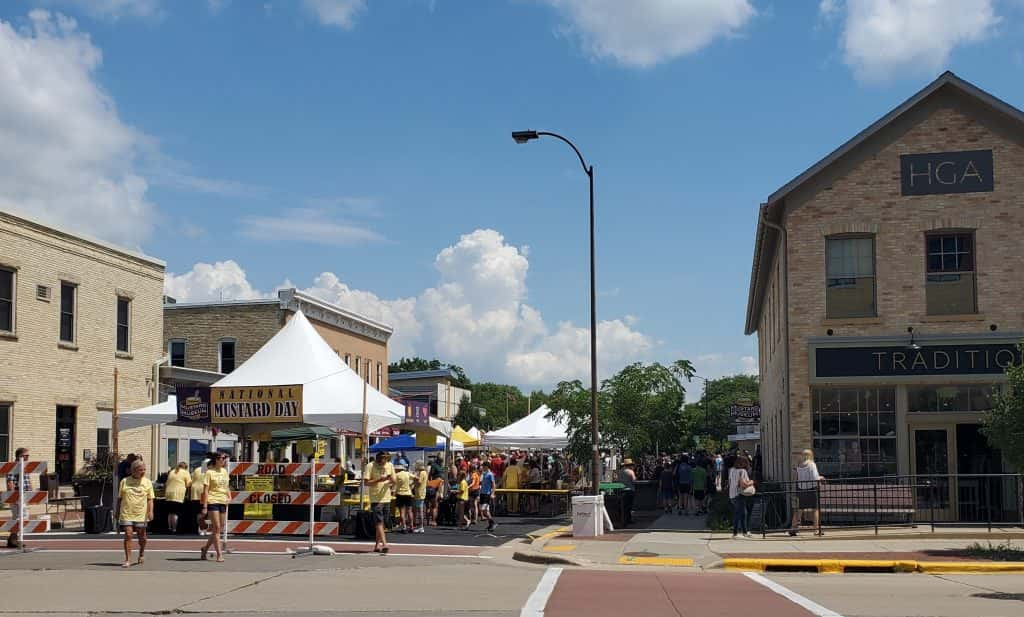 #2. THE NEW GLARUS BREWING COMPANY – New Glarus, WI (Highway 69 –  South of Madison)
This legendary brewery on the top of the hill has some of the best beers in Wisconsin as far as I'm concerned. You can see how they make them on a self-guided tour for free seven days per week. They also have a gift shop and a tasting room where you can sample 3 of their famous beers for just $8.00! If you take a trip in the fall, the changing colors of the leaves from the top of the hill is absolutely gorgeous. So throw on a sweater or hoodie, hike up the hillside and enjoy a cold beer and a beautiful view.
#3. HENRY VILAS ZOO – Madison, WI
One of the last free zoos in the country, Henry Vilas Zoo is one of our favorites! We absolutely have to stop and see our friends at the zoo anytime we come into Madison. Over 650 animals reside at the zoo and there are quite a few new habitats that have been finished recently. The enclosures for the Grizzly Bears and Polar Bears let you get an up close and personal view of these guys as they are playing and swimming.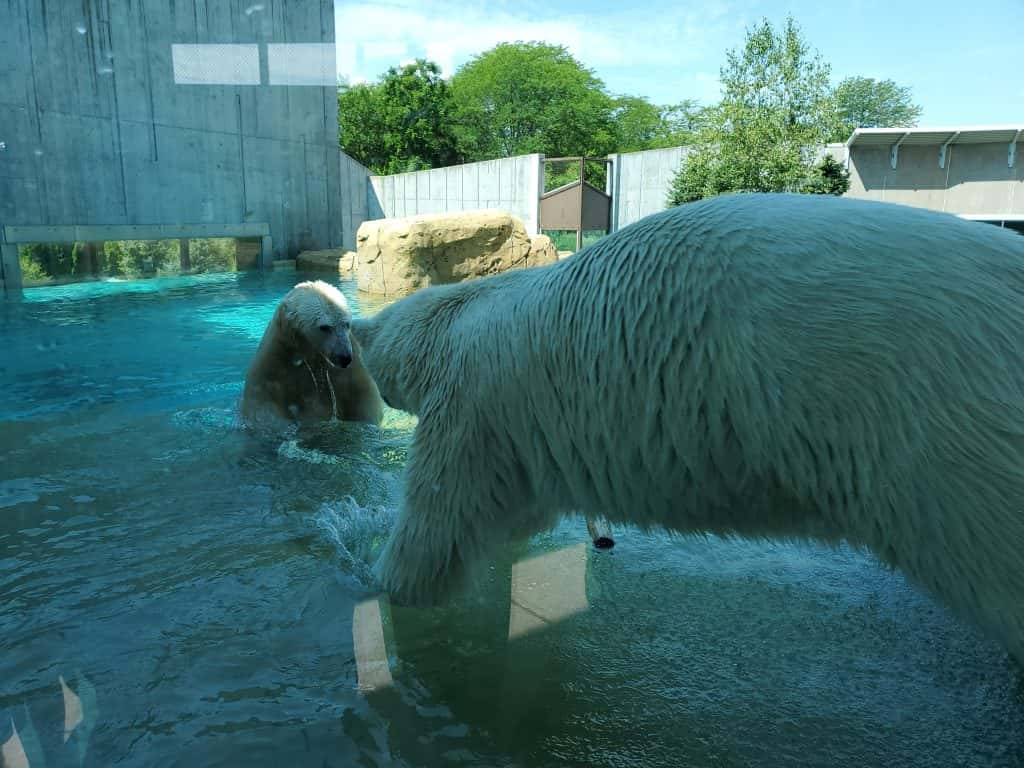 There is also a very large children's zoo with a play area that houses a larger-than-life sized tree to climb on, in and around, a carousel and petting area for the kids to feed the goats and other animals. There are several picnic areas at the zoo so you could definitely pack a light lunch or bring snacks in for the kids to save yourself that extra expense. Just remember that ALL proceeds from food, souvenirs, etc. go to help the zoo take care of the animals. So if you do spend a little money it's all for a good cause.
#4. VILAS PARK BEACH / LAKE WINGRA – (Vilas Park Surrounds Henry Vilas Zoo – Lake Wingra is at the South Entrance)
Just outside of the zoo is a Lake Wingra and Vilas park. The whole family can spend the day outdoors with bike paths, public swimming beaches, walking paths and even a boat landing. Lake Wingra has great fishing, there are bike rental kiosks located in the park and there are plenty of places to watch the wildlife lie under a tree to read a book or have a picnic lunch. Check the website link for Madison Parks above for more information on rentals and times and dates when beaches, fishing and other activities are available.  We love to pack a picnic lunch for after our zoo trip to sit and watch the birds around the lake while we eat.
#5.  OLBRICH BOTANICAL GARDENS – (At the East End of Lake Monona –  3330 Atwood Ave – Madison)
This is a favorite stop for anyone who loves the outdoors or loves gardening or plants. The outdoor gardens cover 16 acres of property and there are a wide variety of trees, plants and shrubs to view. There are sunken gardens, herb gardens, rose gardens and even gardens that attract birds, bees and butterflies. It's such a great way to spend the day outdoors, enjoying the beautiful grounds. There is also an indoor tropical garden which not only houses a beautiful collection of plants but also birds, reptiles, amphibians and insects making it seem as though you've stepped into the tropics without leaving Madison! The outdoor gardens are free year round to visitors. There is a small admission fee for the tropical gardens at $2.00 per person.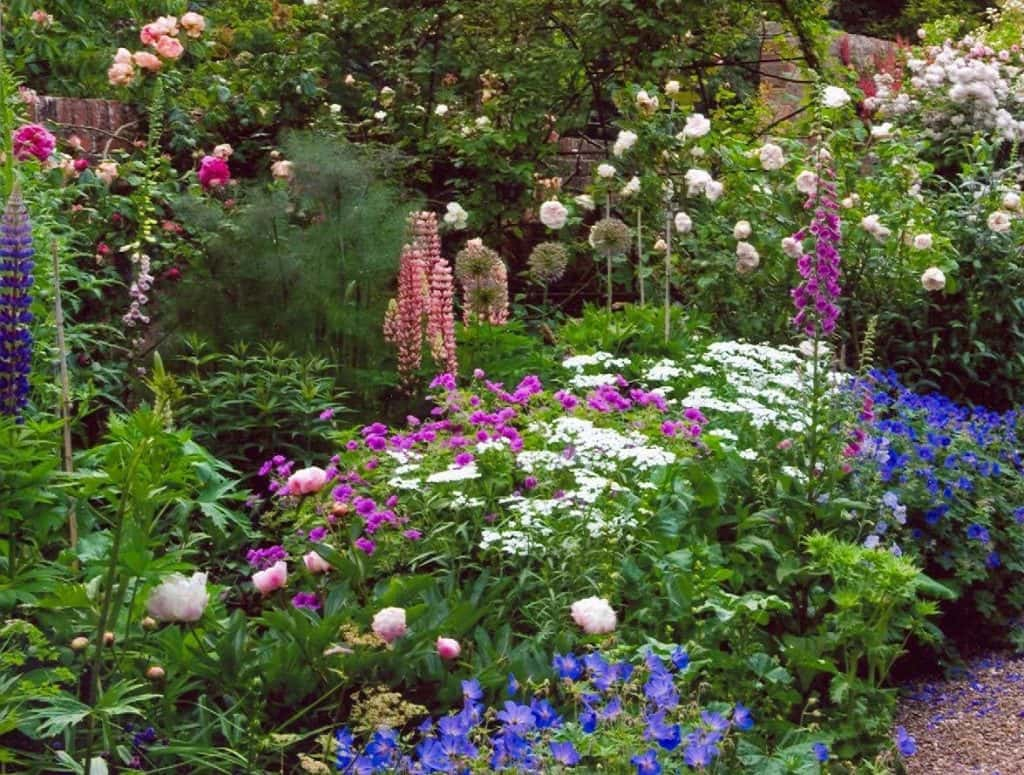 So if you're looking for something to do for free this weekend, check out these great places in the Madison area! You won't be disappointed!
Have a favorite place to visit that's not listed here? Comment below. Maybe we'll check it out and add it to our next list of fun things to do on Half A Tank of gas.