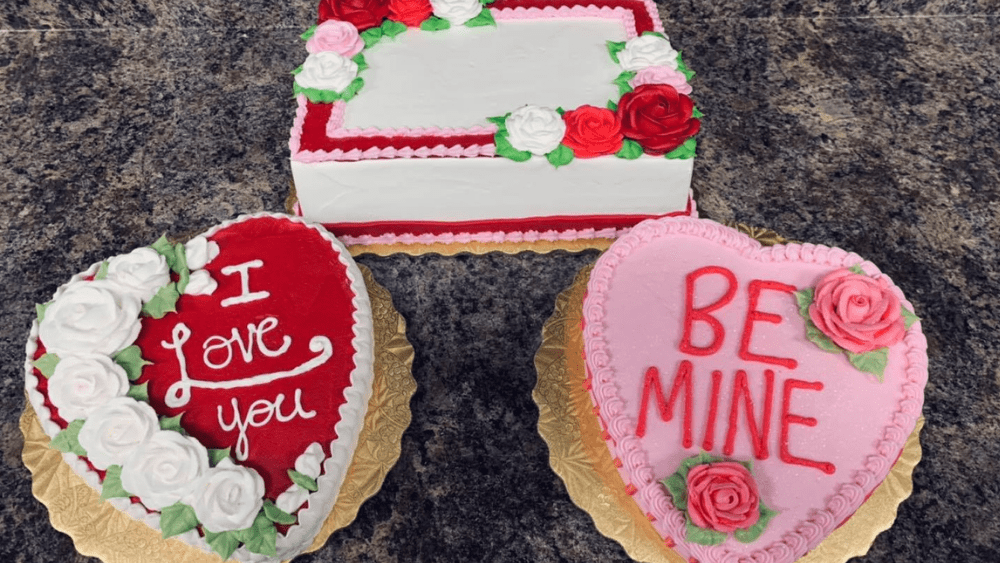 Saying, "I Love You," is sweet. Saying it with cookies, cupcakes or a cake is even better! The best Valentine's gifts are the kind you can eat. Yes, roses are nice but why not get your valentine some delectable cookies or a delicious cake from By the Dozen Bakery? They have two locations, one in Machesney Park and one in Harvard.
You should see these adorably decorated treats and custom heart-shaped cakes that By the Dozen Bakery is offering, and only for $10.99. They are perfect for that special valentine or if you're single, nothing says, "I love myself," like stuffing your face with cake.
You can put your order in by calling either location or visit their website HERE.