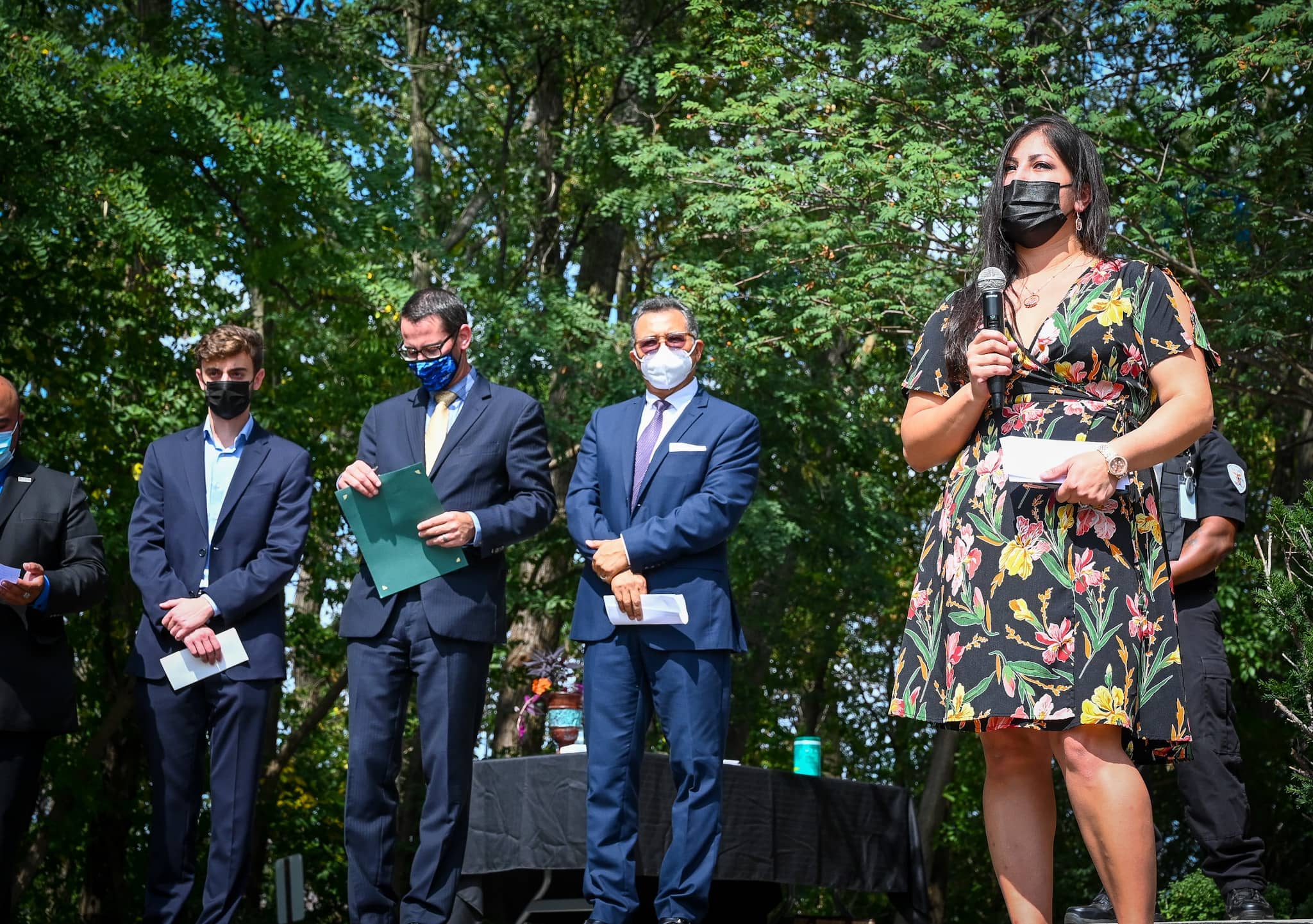 ROCKFORD — When Sully Cadengo launched her interpreting business more than two years ago, she quickly became a sounding board for other prospective Hispanic entrepreneurs.
"I'd have random people showing up in my office (asking), 'Oh, you did it. How did you do it?' So I started sharing the knowledge," said Cadengo, the owner of New Era Interpreting Solutions.
Cadengo recognized a need for local Latinos to have a resource to help start or grow their business. So, along with Ricardo Montoya Picazo and Armando Cardenas, she founded the Rockford Regional Hispanic Chamber of Commerce.
The organization has been in development since 2019, and on Tuesday it took a major step forward in bringing the trio's vision to reality. The chamber celebrated the grand opening of its office at 4249 E. State Street, Suite 202 in front of crowd filled with local business owners, public officials and other local dignitaries.
"I just want to be here to serve the community," said Cadengo, who serves as president of the chamber. "We're not here to compete, we're here to collaborate. … If we all join forces we can make this something great. We can all win."
The chamber's mission is to work together with business owners, civic organizations and municipalities to promote responsible, equitable economic development, job opportunities, education and government.
"If the Rockford Latino community is economically strong, so is Rockford," said Roberto Carmona of Carmona Strategic Solutions. "If Rockford is strong, so is the state of Illinois. So, in other words, we all win."
Saul Serna said he had one question when he learned about the chamber's vision: "¿Como te puedo ayudar? — How can I help?" Serna, who owns Business for Life Realty & Investments, donated office space next to his for the chamber's use. He echoed Cadengo's vision for collaboration.
"Competition is good, but collaboration is better," Serna said. "When we collaborate as a group then we succeed as individuals."
U.S. Census data shows the number of Hispanic people living in Rockford and across the state has soared in the past decade. The city's Hispanic population grew by nearly 23%, or 5,500 people, since 2010, census data shows. Across Illinois the number of Hispanic residents rose 15%, an increase of nearly 310,000 people.
"This organization couldn't be starting at a better time," said Mayor Tom McNamara, who issued a proclamation declaring it Rockford Support Latino Business Day. "I know this chamber will do a phenomenal job to attract new businesses, help existing businesses expand and just be a great asset and a critical point of service to so many businesses."
This article is by Kevin Haas. Email him at khaas@rockrivercurrent.com or follow him on Twitter at @KevinMHaas.