ROCKFORD — First she had a lucky feeling. Then, she had a lucky chair.
The combination of the two helped Lisa Davis of Rockford walk away the winner of the 12K Summer Giveaway on Friday at Oscar's Pub and Grill.
The monthslong competition hosted by B103, 95.3 The Bull, 104.9 WXRX and 100.5 Rockford's Greatest Hits reached its culmination Friday as hundreds of hopefuls were whittled down to 12 finalists through a random drawing at the pub. The final 12 then had their tickets called to select a chair to sit in. One chair had the winning ticket taped in an envelop underneath.
"I had a lucky feeling, and I was eyeing the chair I selected as soon as I walked up here," Davis said. "I just looked at that chair and I was dead set on sitting in that one for some reason."
(story continues below photo)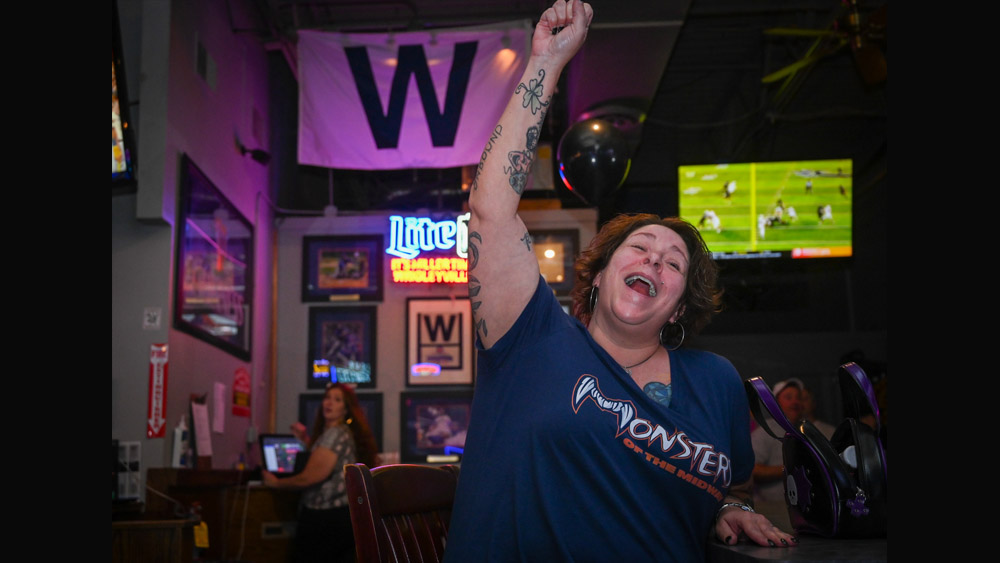 The $12,000 prize can be spent on a car at Anderson Toyota, roof repairs or siding upgrades from Bufalo Contracting or a new HVAC system from Allen Heating and Cooling, the sponsors of the giveaway. Davis could also choose a $12,000 gift card to spend either at a Rockford travel agency, at local retail stores and restaurants or on online tickets to sporting events and concerts.
She said she hasn't decided how she'll use the money yet.
"It was so exciting when I won," she said. "And I never win anything."
This article is by Kevin Haas. Email him at khaas@rockrivercurrent.com or follow him on Twitter at @KevinMHaas or Instagram @thekevinhaas.