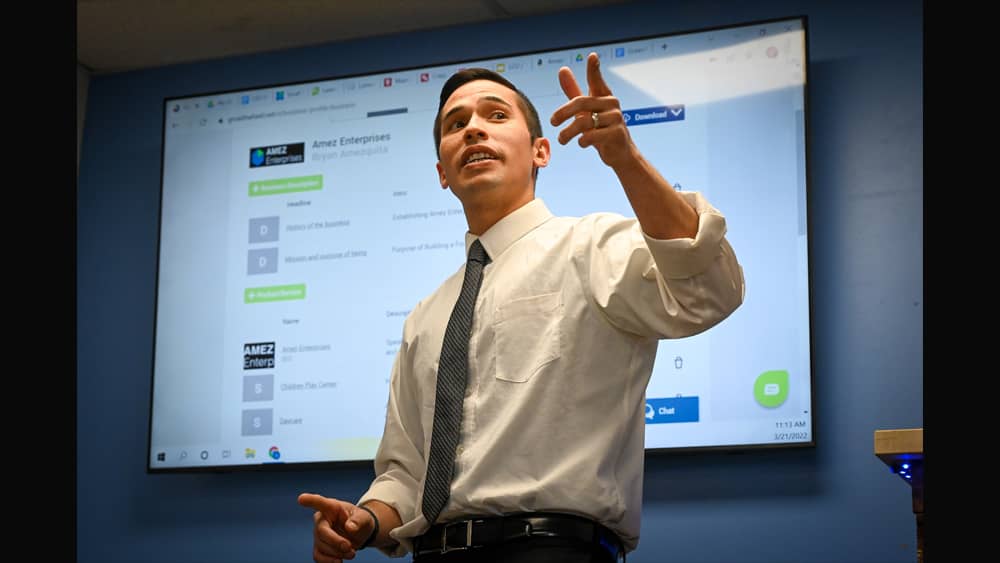 MACHESNEY PARK — If you ask Bryan and Amanda Amezquita what the future holds for Amez Enterprises, they'll tell you they're still putting the pieces of the puzzle together.
That's not a knock on the company, but rather it's illustrative of the husband and wife team's multifaceted business venture that ranges from consulting services to real estate, business development and more.
"How's this all going to blend together, I don't have all the answers but we're going to figure it out because we always do it like that," Bryan Amezquita said. "Whether it is through acquisitions, whether it is through startups, we're going to make it work."
The Amezquitas gave a look at their goals on Monday during an open house that celebrated the company's membership with the Rockford Regional Hispanic Chamber of Commerce. The ribbon-cutting ceremony for Amez Enterprises marked the chamber's first founding member since opening its doors to the Latino business community in September.
"We're very impressed with how you've been able to coordinate all these different companies together, and it's pretty exciting that you'll be able to provide more opportunities," Sully Cadengo, president of the Rockford Regional Hispanic Chamber of Commerce, said during the ribbon-cutting ceremony.
(story continues below photo)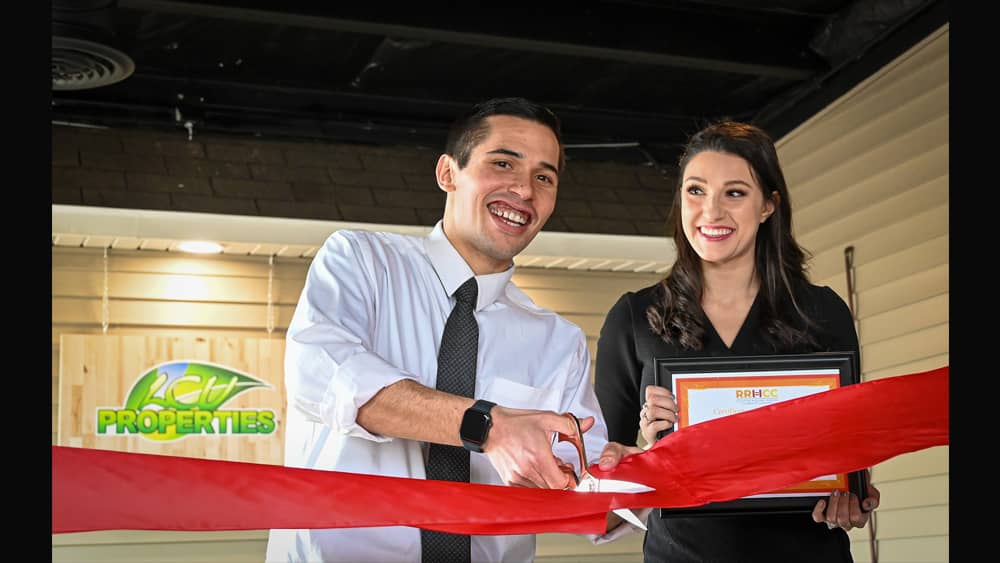 The ceremony was held at LCU Properties, 10546 N. Second St., a 24/7 property maintenance and landscaping business where Bryan Amezquita also serves as CEO. The LCU facility is headquarters for both the maintenance company and future business ventures.
"This place is pretty much the basis for a lot of side projects," said Tim Key, executive of LCU Properties. "We're not afraid to try new things."
LCU has recently partnered with Tyler's Landscaping with plans to handle its maintenance division. And, as the company grows in the future, Bryan Amezquita said they'll do so with a green mindset. The company is switching to LED lights and it wants to convert its fleet of mowers and vans to electric power as replacements are needed.
Amez Enterprises also has rental properties, investment property in Mexico and it's exploring creating a new play center or day care center.
"Long term I'd like to be like a Shark Tank," Bryan Amezquita said.
Amanda Amezquita is a teacher at Beyer Early Childhood Center in Rockford. Her husband also briefly taught in Rockford schools before focusing on his business ventures. The former candidate for Rockford alderman, who is running for Winnebago County Board in the 17th District, uses the book he published last year, "Little Billi," as part of his training for new team members.
"It takes a second just to digest everything that he's doing," Amanda Amezquita said.
Key said Amezquita's entrepreneurial mindset is inspiring.
"He's always working," Key said. "There's no such thing as a sleep schedule around here. It's just go, go go."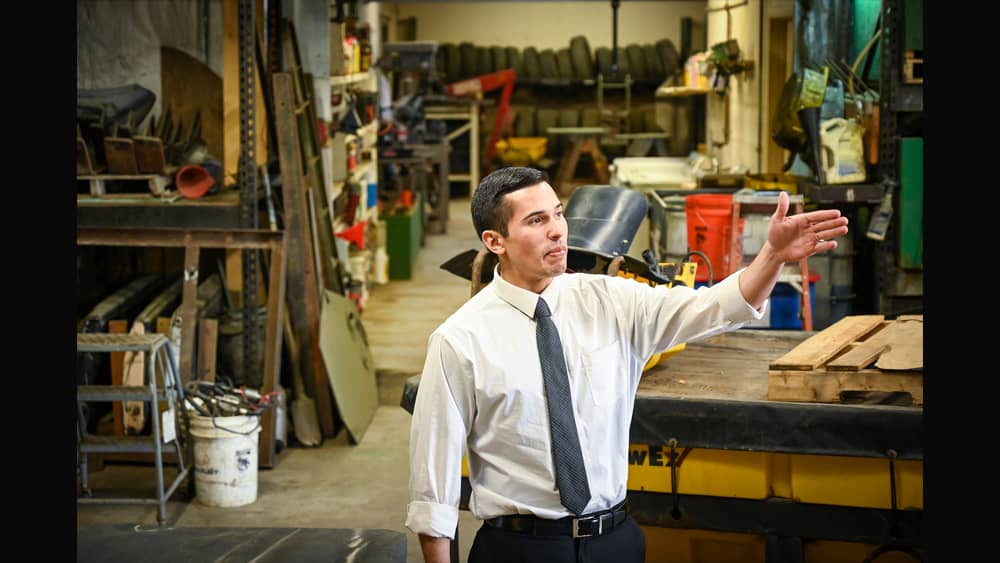 This article is by Kevin Haas. Email him at khaas@rockrivercurrent.com or follow him on Twitter at @KevinMHaas.