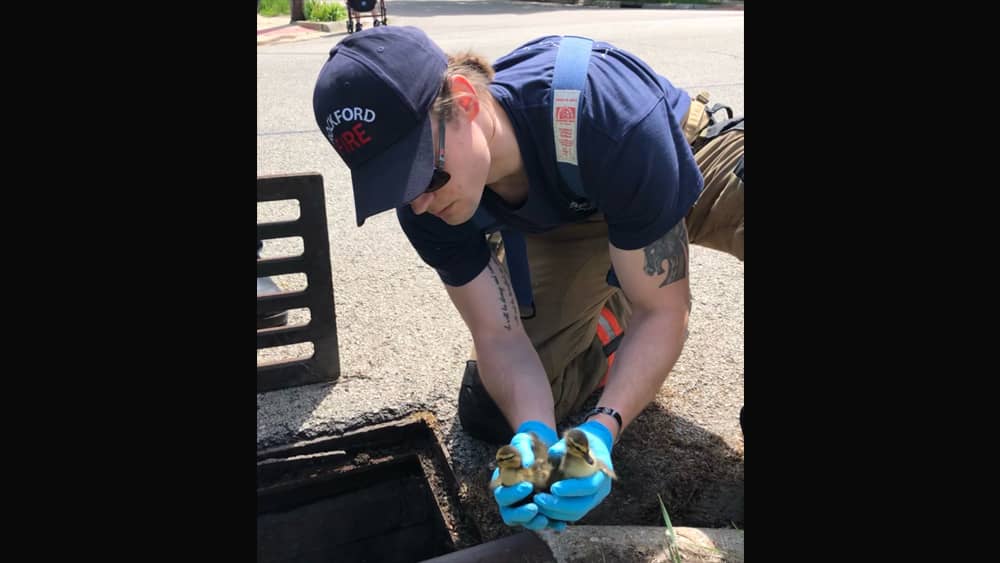 ROCKFORD — Firefighters on Monday morning rescued eight ducklings that had fallen into a storm drain in a west-side neighborhood.
Residents near Court Street and Van Wie Avenue flagged down firefighters from the department's Station 1 to alert them to the stranded ducklings.
"The mom (was) certainly very happy to be reunited with them all," the fire department said on Twitter.
This morning, firefighters from Station 1 were flagged down by concerned citizens near Court St. and Van Wie Ave. There, our firefighters discovered 8 ducklings stuck in a storm sewer. The mom certainly very happy to be safely reunited with them all! pic.twitter.com/2LKcoEGXHR

— Rockford Fire (@RockfordFire) May 16, 2022