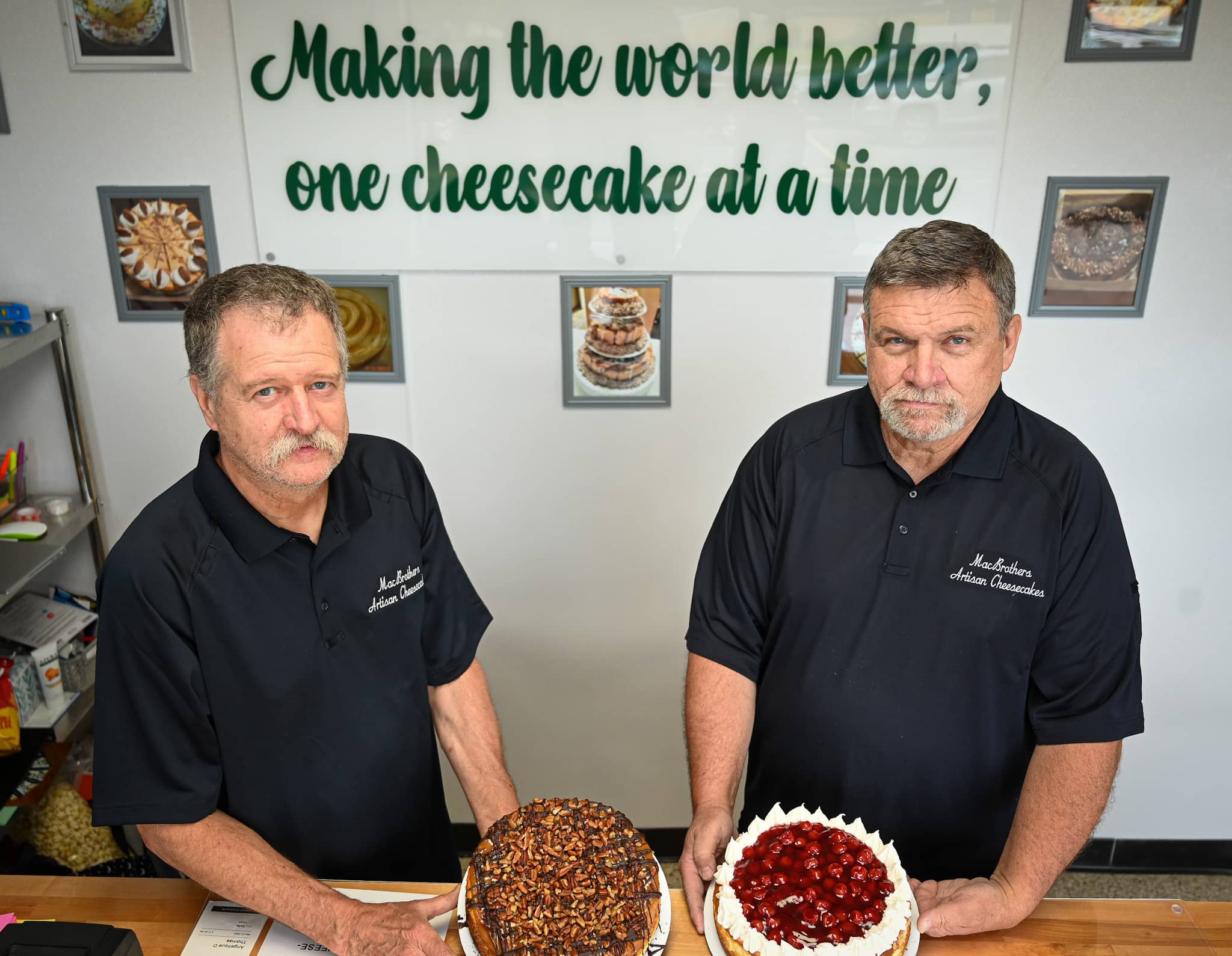 MACHESNEY PARK — After supplying other restaurants with desserts, two brothers are bringing their homemade cheesecakes to their first storefront.
Chris and Farel McLester opened Mac Brothers Cheesecake at 7914 Scott Lane in a business center shared with A&M Essentially You Inc., Pit Stop Convenience and Gaming and other businesses. They had their first full day of operation on Saturday.
On their first day open they served turtle, strawberry and more flavors of their homemade cheesecake.
The Rockford-born brothers weren't always focused on baking, but began experimenting with recipes as a way to supply friends and family with desserts.
Learning to bake was a part of their childhood, according to Farel McLester, the elder of the two brothers.
"As kids we'd watch and we experimented, and here we are," he said.
(story continues below photo)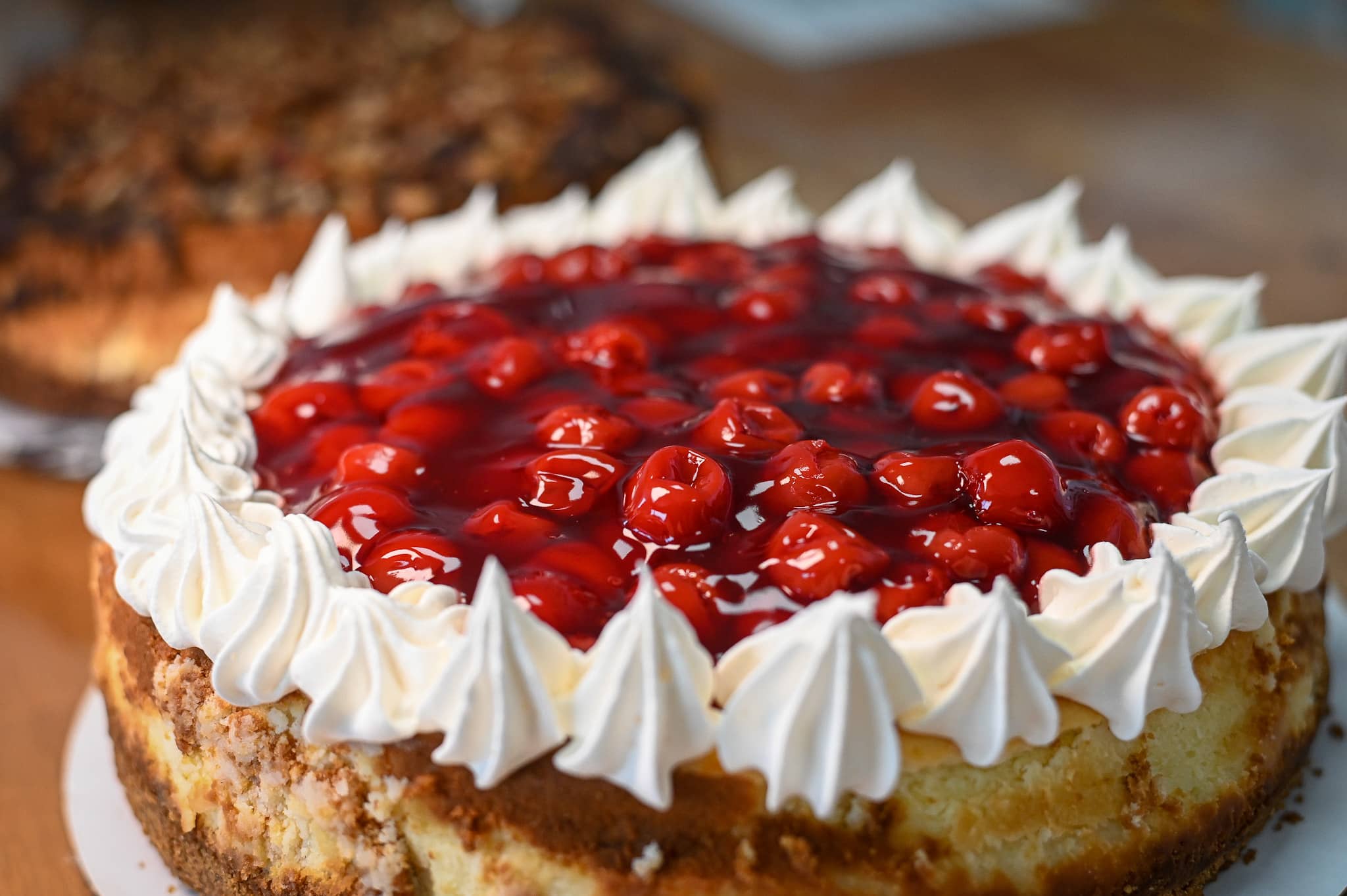 The demand for their cheesecakes came from friends, coworkers and family requesting more desserts. That gave them the idea to start their own company, and in 2019 Mac Brothers Cheesecake was created.
"A cheesecake lover's dream come true," said Jennifer DeMarre, a loyal customer and former neighbor of the McLester brothers. "They have always been so generous as to knocking on our door with slices of cheesecake from them to try."
Before they began work on their own storefront, they supplied the Hairy Cow Brewing Company in Byron with their cheesecakes shortly after its opening in 2018. Their desserts have also been featured at Ritchie's Smokin' BBQ in Loves Park.
Through doing online orders, the brothers have been able to meet some of their customers and feel optimistic about their first location.
"I think the response has been fairly good," Farel McLester said. "Everyone who comes in or drives by and are willing to stop and talk are all positive."
Know before you go
Where: 7914 Scott Lane in Machesney Park.
Hours: Hours are subject to change as their store progresses. Store is closed on Monday and open 8 a.m. to noon and 5 p.m. to 8 p.m. Tuesday through Sunday.
Additional information: Call at 815-298-7856 or email them at mac.broscakes@gmail.com. Information about online ordering and flavors can be found at their website, macbroscake.com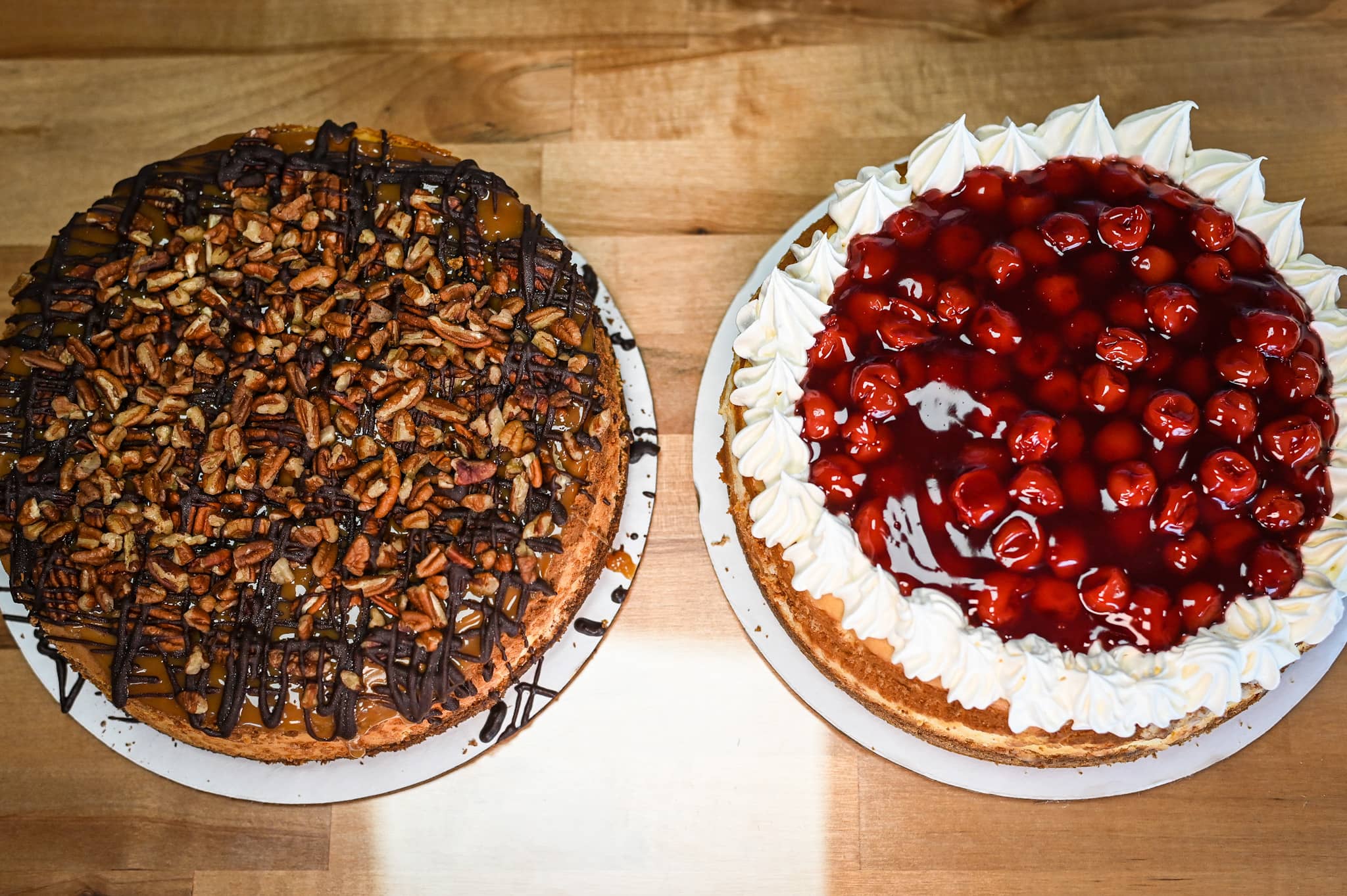 This article is by Mary Sisk. Email her at msisk@rockrivercurrent.com or follow her on Instagram at @maryrrcurrent