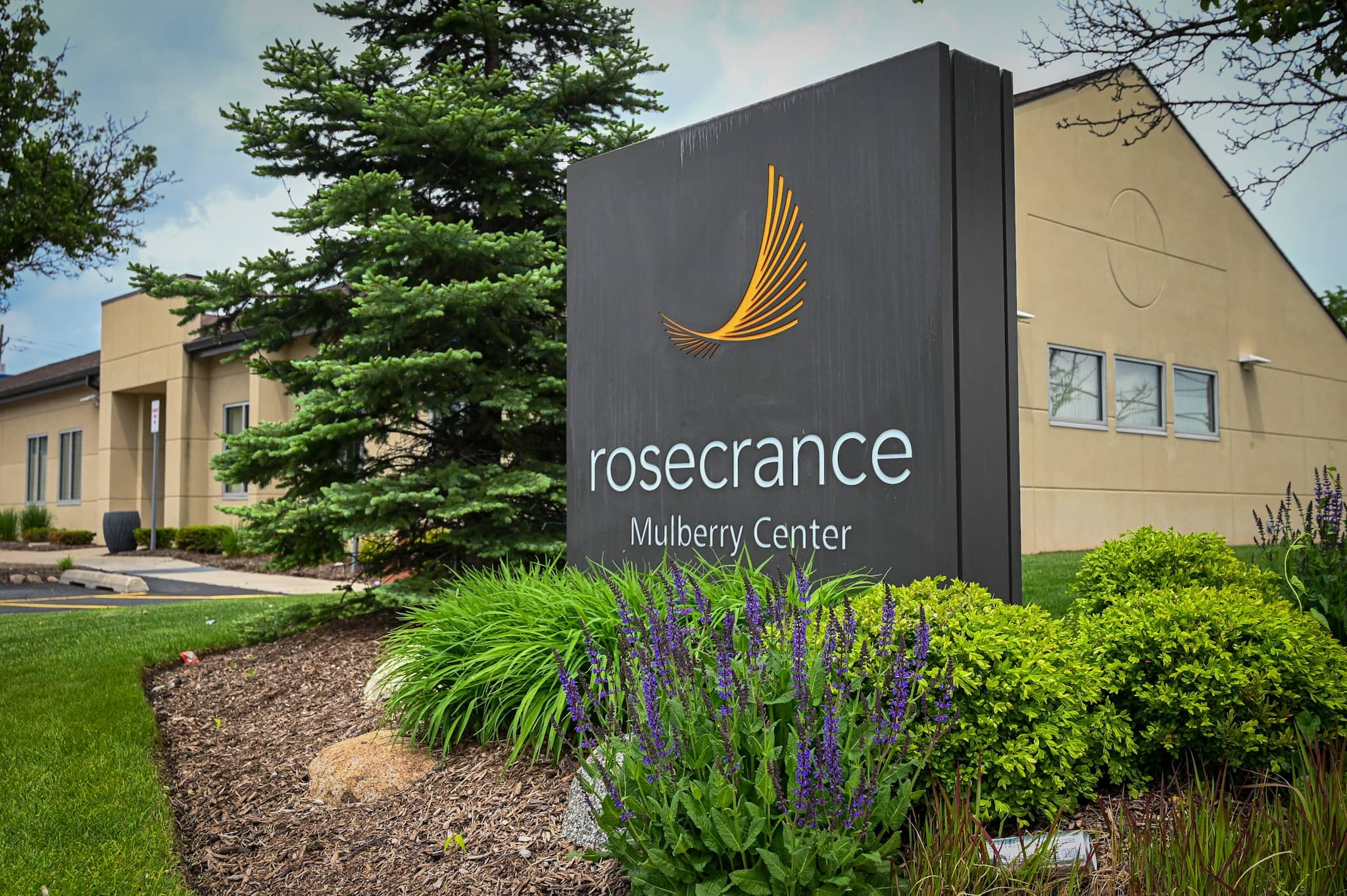 ROCKFORD — Rosecrance served a record number of people during its latest fiscal year as the nation grappled with an increased need for mental health services and a rising number of overdose deaths.
The nonprofit provider of behavioral health and addiction services assisted more than 54,000 people and counting during its latest fiscal year, which ends today. That represents a 22% increase from the number of people served three years ago, according to the organization.
"It is an incredible accomplishment to touch that many lives, yet it shows how many more individuals are searching for the hope of recovery," Rosecrance President and CEO Dave Gomel said in a news release. "We're just one of many providers seeing more clients than ever before because the need is so great."
Gomel said the demand for services has grown dramatically in recent years. For example, 43% of psychologists reported serving more clients in 2021, according to an American Psychological Association survey intended to examine the effects of the pandemic. Also, about 62% received more patient referrals.
The Centers for Disease Control and Prevention reported more than 100,000 deaths across the country from drug overdoses in 2021, a number mostly driven by increased opioid use. More than 3,000 Illinoisans died from overdoses last year — a 36% increase from 2019.
"Rosecrance met the need by strengthening its robust continuum of care and lowering barriers to treatment," the organization said in a news release. "Leadership worked with legislators in Illinois and Iowa to secure higher reimbursement rates for services and funding for new longer-term adolescent mental health programs."
Rosecrance individuals served | By the numbers
2022: 54,000*
2021: 48,974
2020: 45,736
*More than 54,000 have been served but the final number won't be known until the new fiscal year begins Friday.
Source: Rosecrance fiscal years
---
This article is by Kevin Haas. Email him at khaas@rockrivercurrent.com or follow him on Twitter at @KevinMHaas.