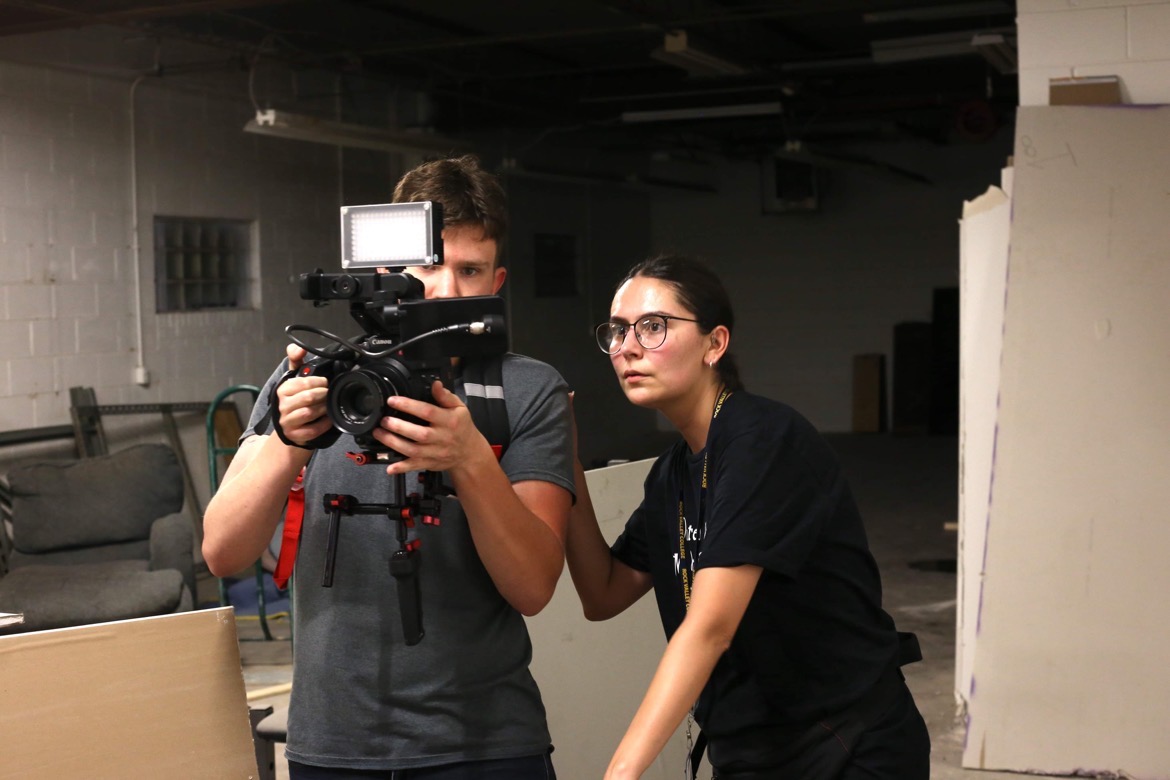 ROCKFORD — Josiah Sjostrom credits Rock Valley College for strengthening his love for filmmaking in 2005. Now, he's teaching other students the trade at his new downtown production studio that will be open to students, commercial companies and all others in the industry.
City Stage Studios, 821 First Ave., aims to draw creatives to Rockford and be an accessible resource to make downtown a recognized creative hub.
On Thursday, Sjostrom gave Rock Valley's summer motion picture production class the opportunity to film in his new studio, providing an educational and creative experience for students who are in the program he once was.
"It's a resource for everyone," said Jerry LaBuy, a faculty member in the Mass Communication Department and academic chairperson. "Students can work on projects here and be exposed to that and see how that is out there in bigger markets where they might work right after Rock Valley."
Sjostrom, 34, discovered his passion for visual arts and filmmaking while a student at Rock Valley.
"The mass comm program they offered was both audio and video, and I quickly preferred the visual side of things," he said. "I do credit RVC for, I guess, wetting my appetite for film production."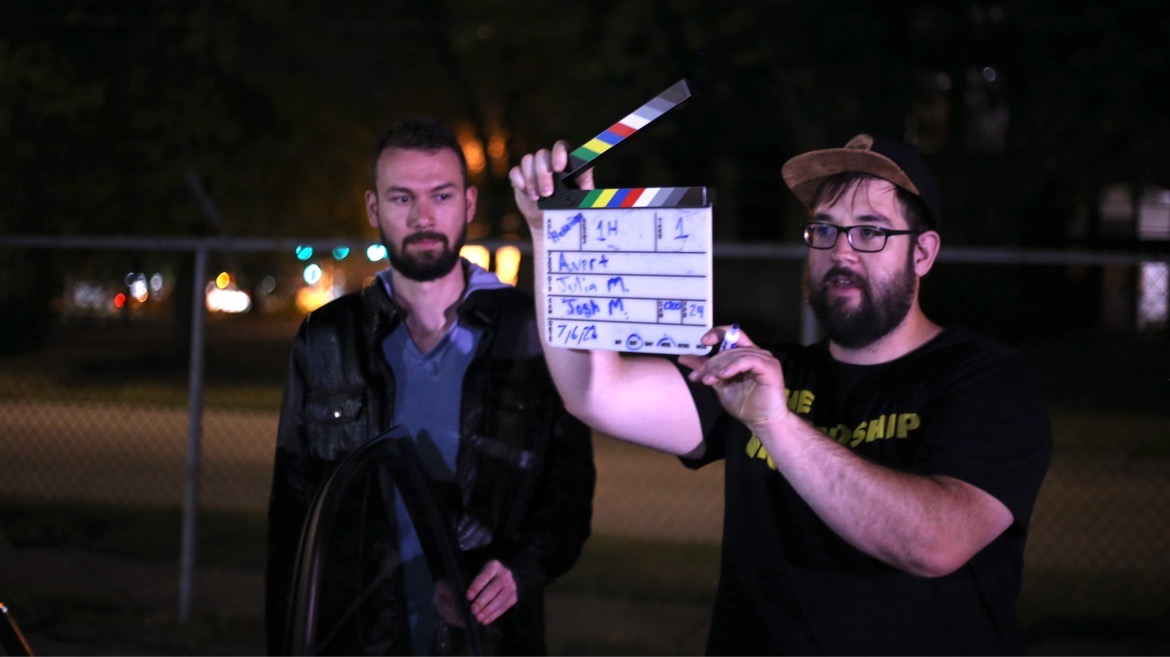 He wasn't always involved in the film industry, though. His interests originally gravitated toward the music scene. Sjostrom temporarily withdrew from RVC to pursue music out of town, but later re-enrolled and completed his Associate of Arts Degree.
He returned to Rockford in 2009, deciding to revisit his interest in filmmaking and visual arts. He then purchased equipment and began to shoot advertisements for businesses.
He started to explore the idea of opening his own production studio after being involved in the Rockford art scene, but didn't act upon it until October 2020 when he invested in the space with his business partner, Ben Dixon.
"It's been something I've wanted to do for a long time, but only just recently figured out a way that it made fiscal sense to do it," Sjostrom said. "That was just about two years ago that we actually started on the process of making it happen here."
In October 2020, Sjostrom and Dixon were able to secure a location at 821 First Ave. that would soon be known as City Stage Studios.
The space required extensive renovations, and the owners are still working on completing the studio.
"It was basically just a warehouse in an old office complex. It was built in the '60s," Sjostrom said. "It was (in) pretty rough shape when we bought it."
Sjotrom and Dixon were able to start hosting clients in May, and now they have Rock Valley College mass communications students filming for class assignments.
LaBuy brought students to film their summer project at City Stage Studios with part-time faculty member Julia Moore.
"It's good experience for a real-life situation where I would work at a set and film," said student Joshua Moe, 20.
LaBuy is excited that creatives, and his own students, can work in Rockford. He says this will be a valuable addition to the Rockford art scene.
"They get a little time on that stage here while they're still a student," he said. City Stage Studios is "great for them, invaluable."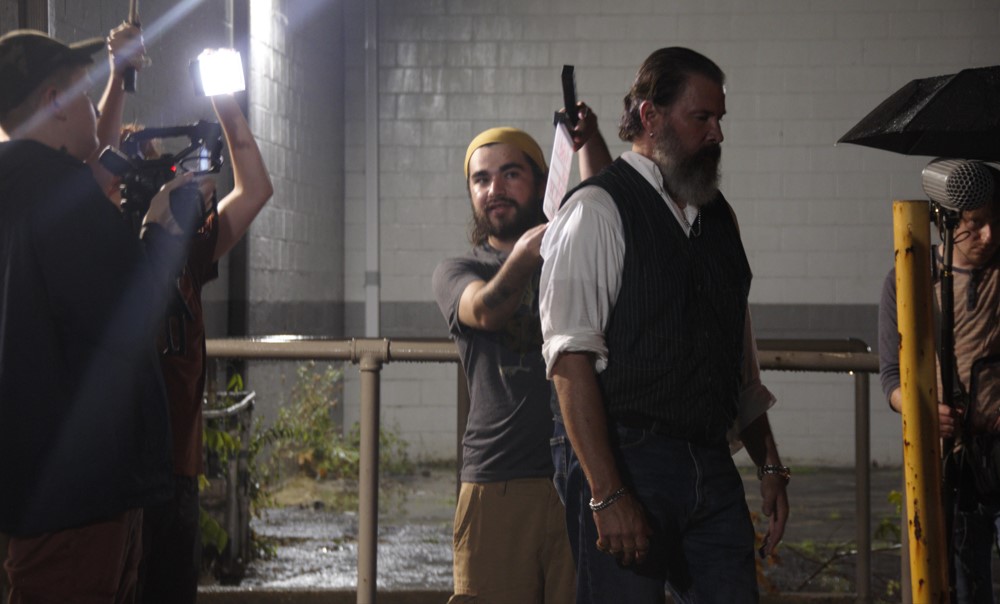 While renovations are still underway, Sjostrom is hopeful that a production studio will attract creatives in the area and be a valuable resource for others in the film industry.
"We obviously want to serve Rockford," Sjostrom said. "Our goal is to really make Rockford a hub for creative professionals and specifically filmmakers."
More information
For more information about City Stage Studios and how to book, contact them at their Facebook page here.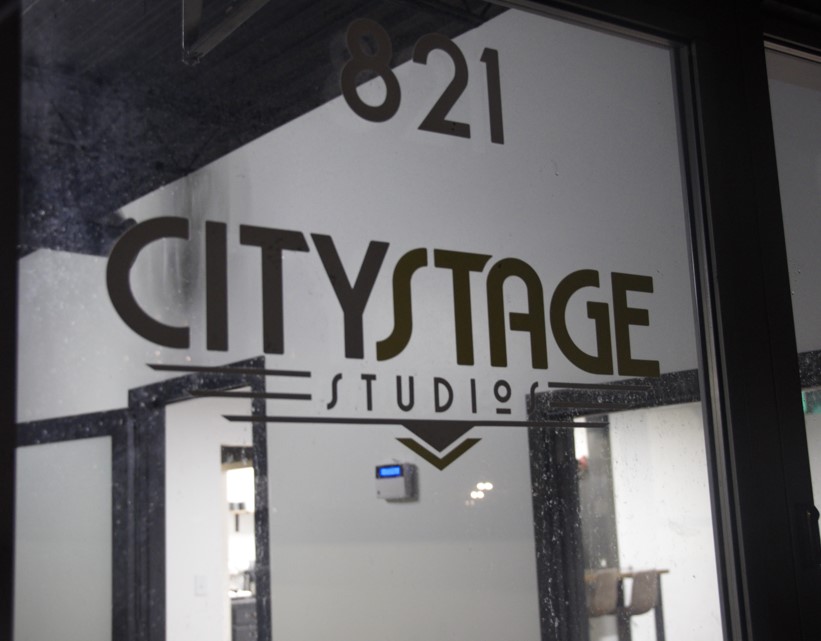 ---
This article is by Mary Sisk. Email her at msisk@rockrivercurrent.com or follow her on Instagram at @maryrrcurrent