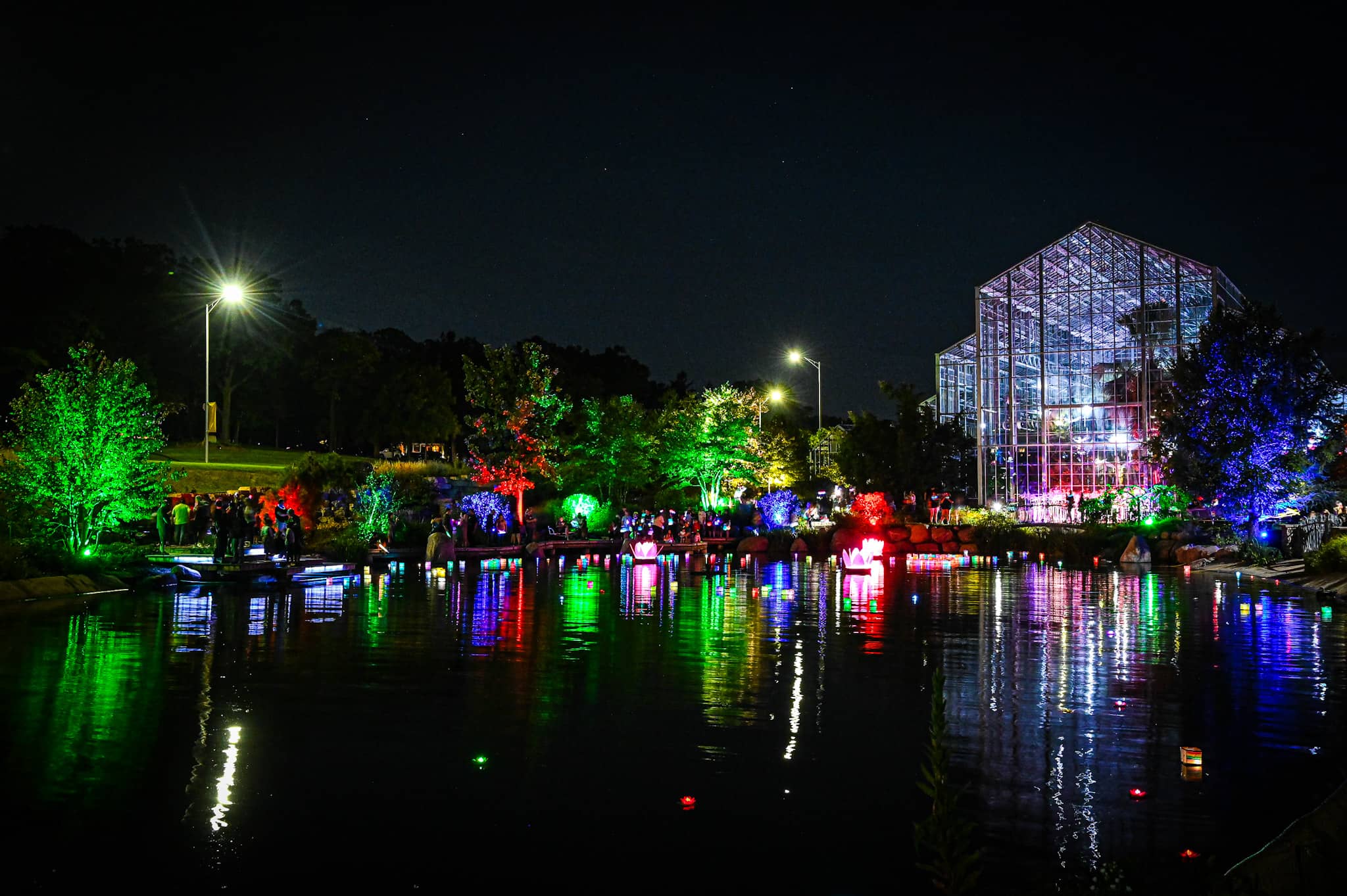 ROCKFORD — Want to visit one of the most romantic places in the country? You don't have to go far, according to a new list from Travel + Leisure magazine.
The magazine included Nicholas Conservatory among its 51 most romantic locations in the United States.
In an article released last Friday, Cailey Rizzo of Travel + Leisure listed the most romantic spots in each state and Washington, D.C., drawing attention to Rockford in her selection for Illinois.
The article suggests visiting Nicholas Conservatory for those who want to stay warm while still admiring nature, as the conservatory offers myriad plants, butterflies and other things to see.
The conservatory "is a perfect indoor escape with butterflies, orchids, and contemporary art installations," the article states.
"It doesn't surprise me at all," Jay Sandine, executive director of the Rockford Park District, said of the listing.
Take for example this past Saturday, when Sandine said the gardens outside the conservatory were bustling with lovebirds.
"I saw three brides, groomsmen, homecomings. It looked like a special event and it's just a normal Saturday at Nicholas Conservatory and Gardens," he said. "It really has become a place of unity and celebration, and it's beautiful to see."
Other romantic spots included Schoolhouse Beach Park in Wisconsin, Pikes Peak State Park in Iowa and Kissing Bridge in Indiana.
---
This article is by Mary Sisk with contributions from Kevin Haas. Email her at msisk@rockrivercurrent.com or follow her on Instagram at @maryrrcurrent