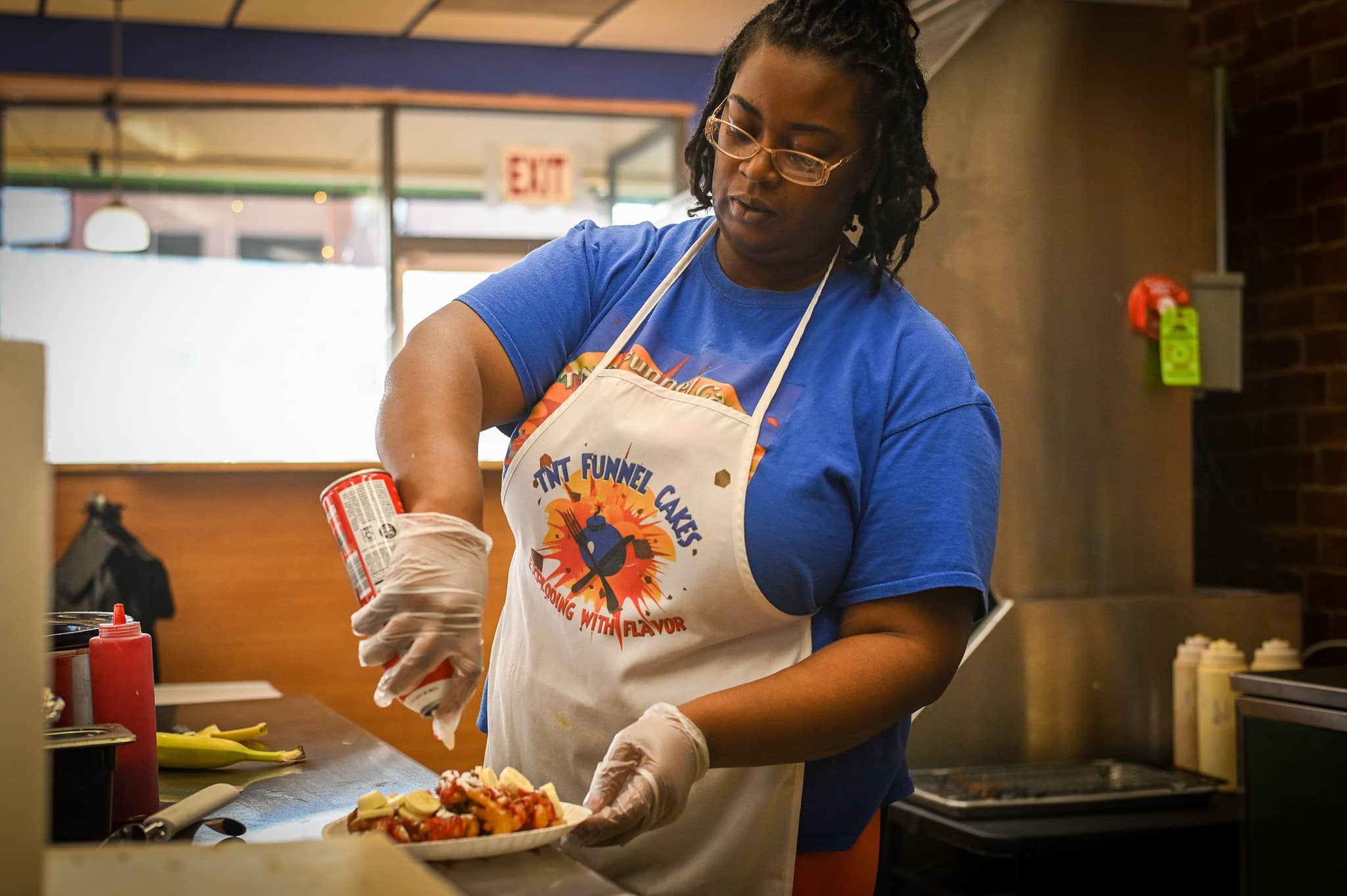 ROCKFORD — Ashley and Tony Washington knew they needed something to set them apart from run-of-the-mill fair food when they opened their funnel cake business downtown.
The solution was a breakfast menu featuring traditional morning meals combined with the funnel cakes that made their booth popular this past summer at Rockford City Market. TNT Funnel Cakes offers its own take on a breakfast sandwich, French toast, chicken and funnel cake, funnel cake and gravy, and more items that have been so popular they had to extend their breakfast hours, according to Ashley Washington.
"Breakfast is actually one of our bigger sellers," she said.
The idea for a breakfast item came first to Tony Washington, who wanted to give variety to their customers.
"My husband came up with the breakfast sandwich first: It was the breakfast sandwich that started everything," Ashley Washington said. "We wanted to make sure that we had something more than just sweets to offer, but to make sure it still has our funnel cake staple on it."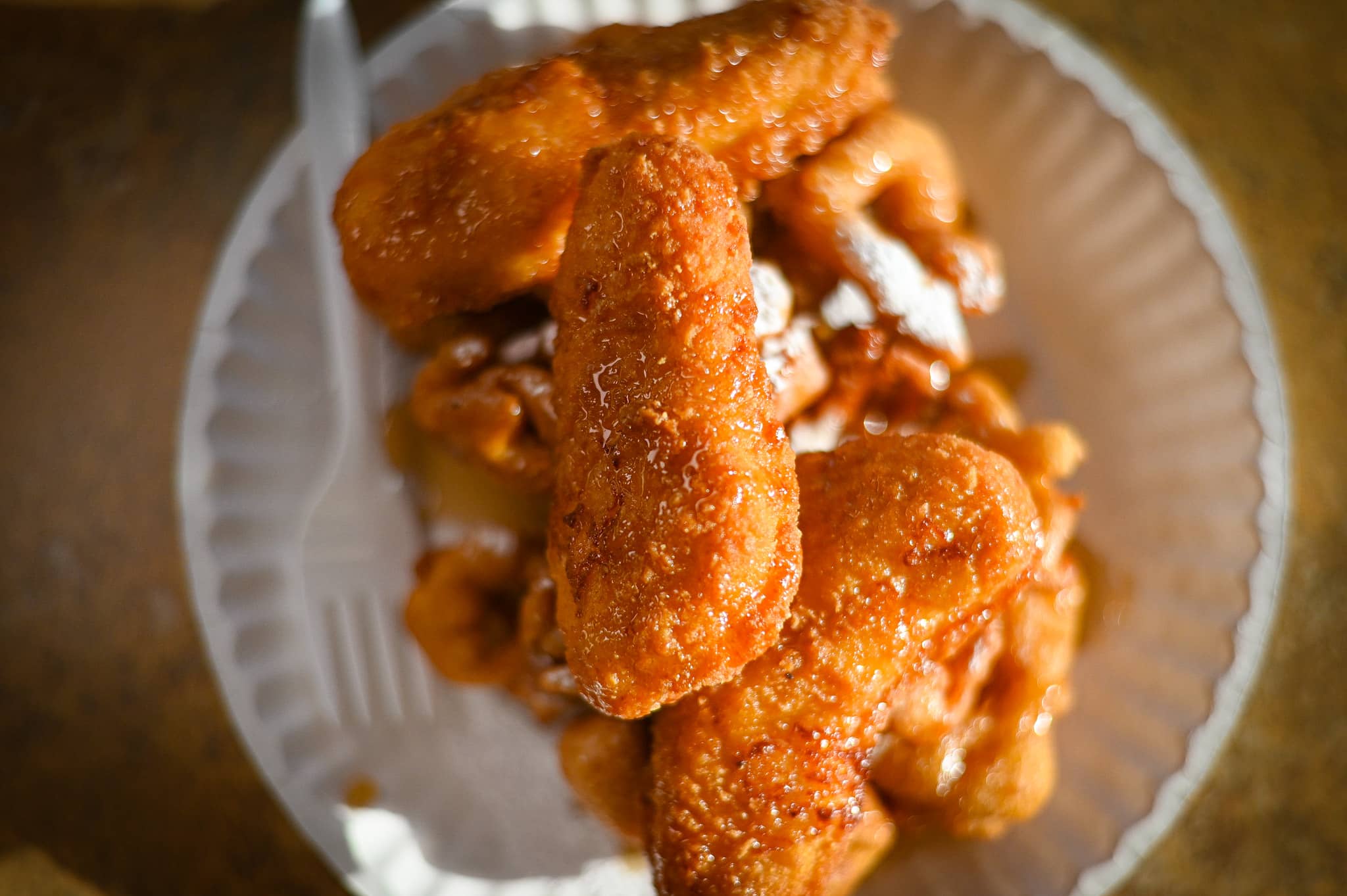 The breakfast sandwich is made of egg and cheese and a choice of sausage or turkey bacon that's layered between two funnel cakes and served in foil to keep the ingredients warm.
"It is an ooey-gooey delicious mess," Washington said. "It's like fair food on steroids."
The Washingtons opened their store on Black Friday and were excited to serve the crowds on Nov. 26 for this year's Stroll on State.
"Stroll on State was awesome," Washington said. "We were literally wall-to-wall, line around the store."
The couple plans to continue expanding their menu, soon adding salads to their shop as a healthy alternative.
Know before you go | TNT Funnel Cakes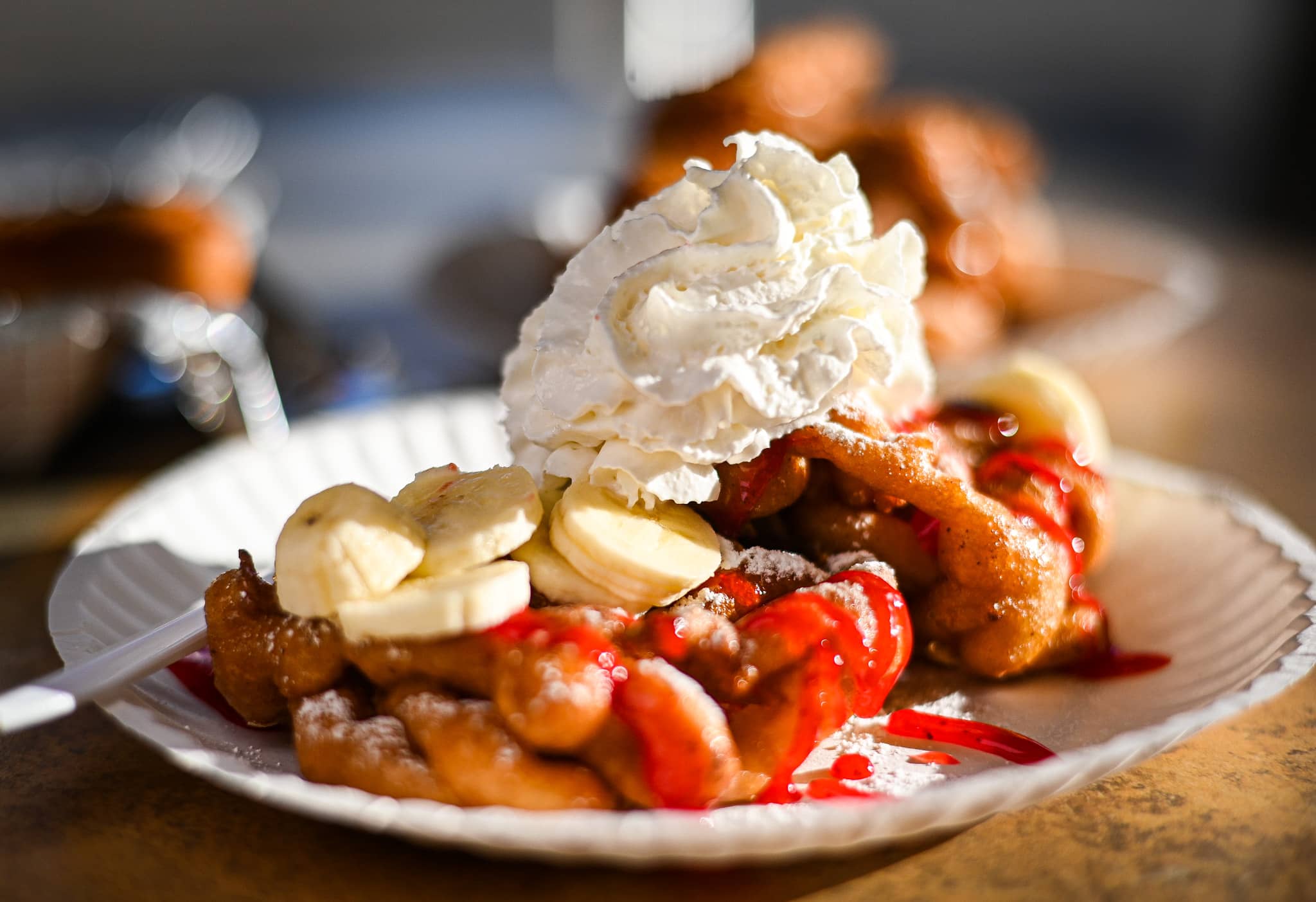 Where: 201 W. State St., Rockford
Hours: 9 a.m. to 7 p.m. Tuesday through Saturday
More information: Tntfunnelcakes.com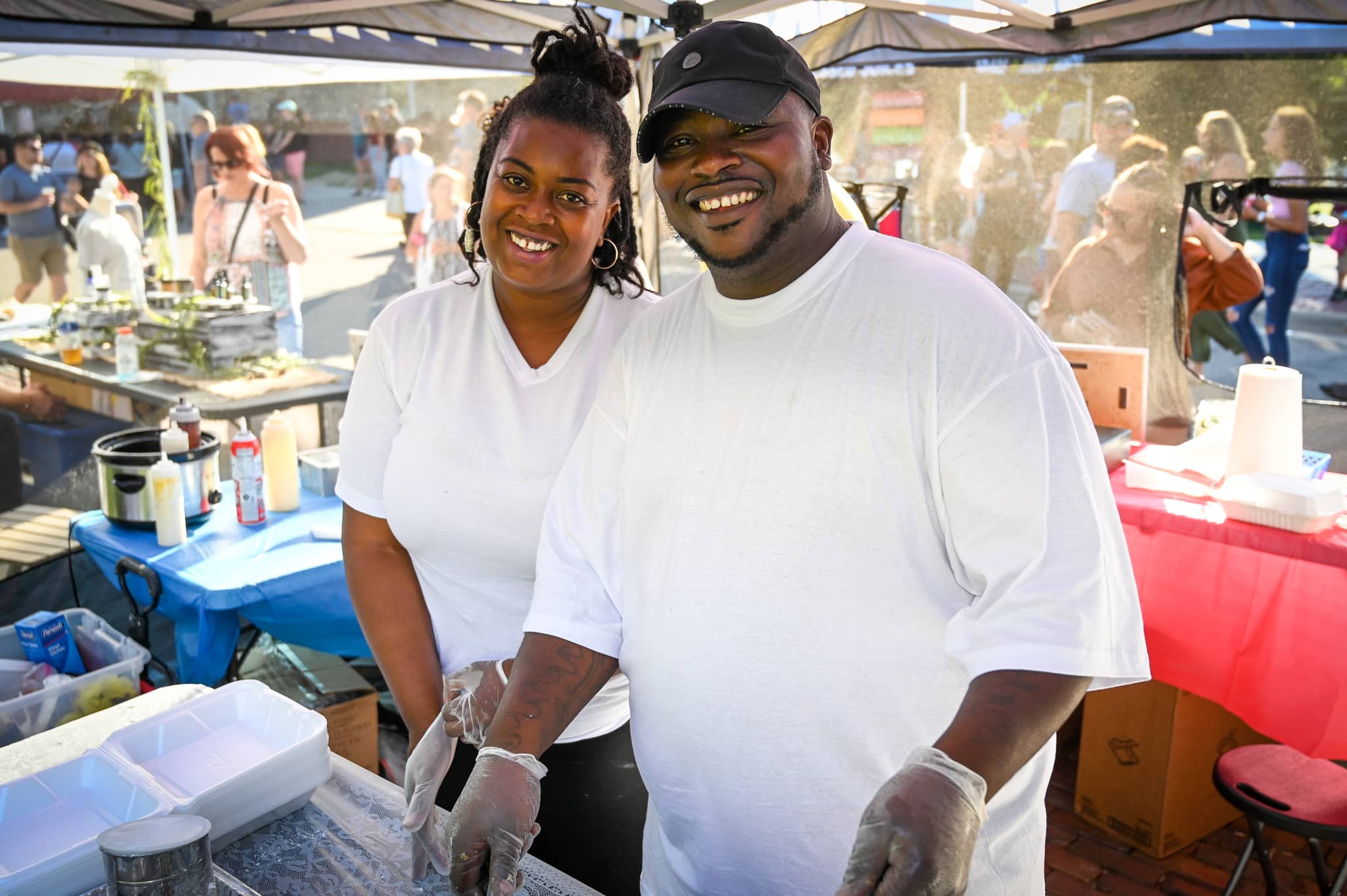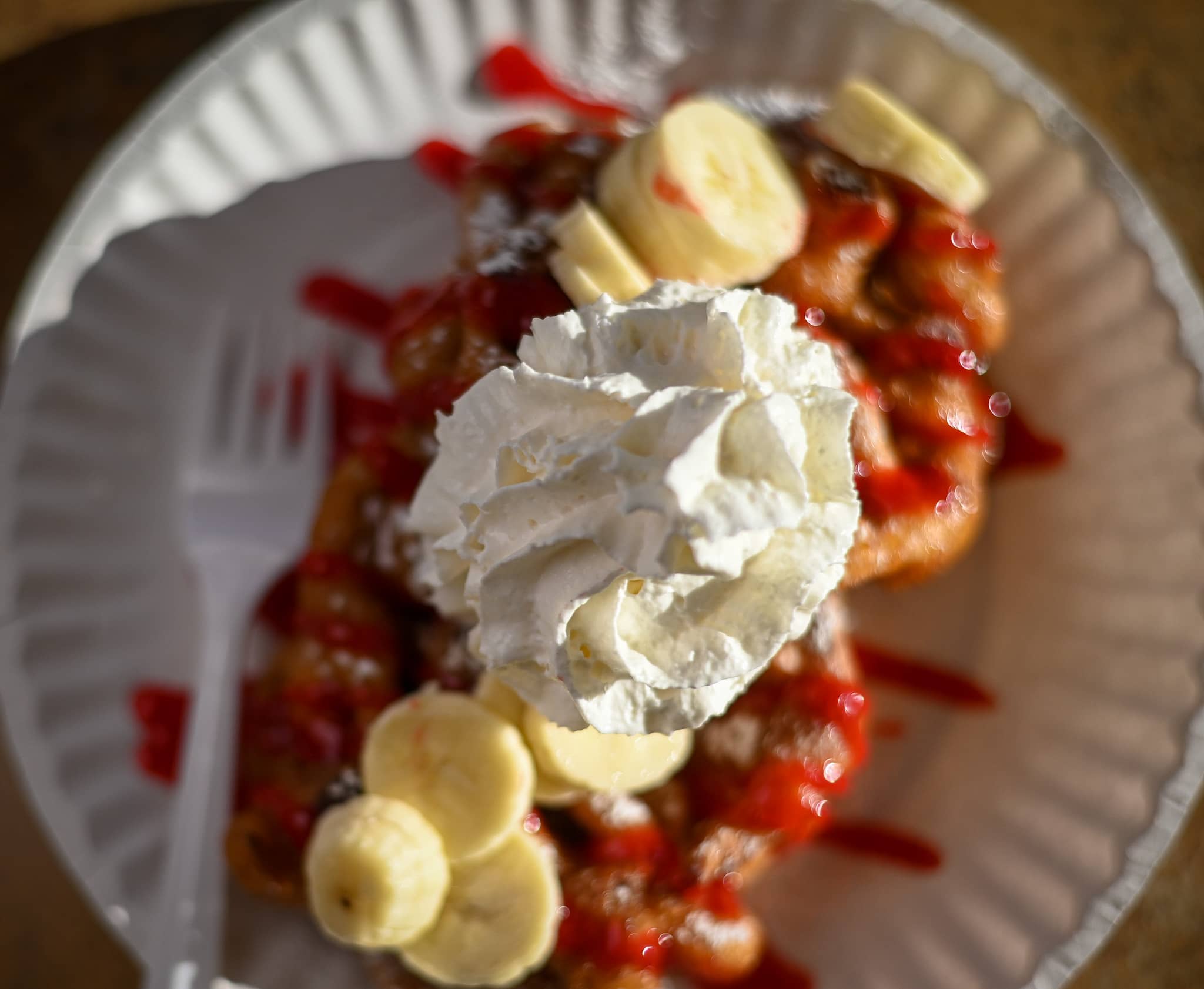 ---
This article is by Mary Sisk. Email her at msisk@rockrivercurrent.com or follow her on Instagram at @maryrrcurrent