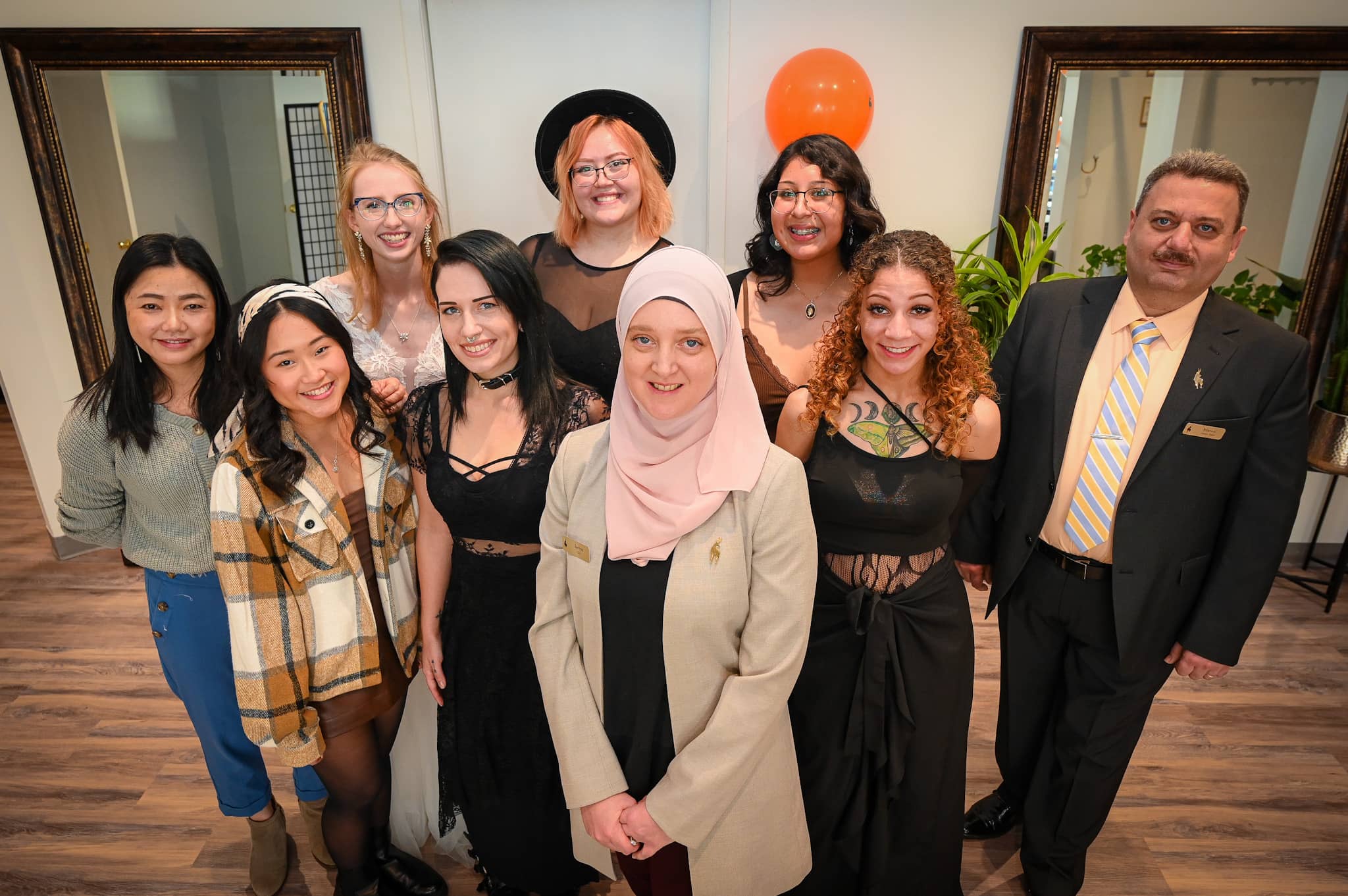 ROCKFORD — Tad More Tailoring and Alterations has an eco-friendly New Year's resolution it wants you to make.
CEO and owner Sarene Alsharif invites Rockfordians to join in her shop's "No Buy New Year Challenge," which aims to help reduce textile waste and save you money.
The challenge is exactly what it sounds like: People who participate won't buy any new clothing, and instead focus on altering old outfits or buying used garments.
"A big reason that Sarene started Tad More, and the reason we do what we do, is to reduce waste within the fashion industry," Katie Garner, executive assistant to Alsharif, said in a phone interview. "The fashion industry is the second most polluting industry in the world after oil."
Garner said that the quality of new clothing or fast fashion doesn't have a long life span. The benefits of vintage or used clothing pieces include helping the environment and inexpensive prices.
"Unfortunately, a lot of the things you buy in stores aren't meant to last," Garner said. "Taking the things you already have and helping them last longer is just much, much more beneficial to your pocketbook and the environment as well."
The store is offering $1 off alterations if you can prove the clothing piece is from a thrift store or is used to help motivate residents to partake in this challenge.
Tad More Tailoring made 23,000 alterations this year and hopes to make 40,000 in 2023.
"I think it's really important to know where the things that we are using are coming from," Garner said. "It becomes really clear that while purchasing these one-use items may feel good in the moment, in the long run you're spending more money and supporting an industry that is hurting us through the environment and hurting individuals within it."
About | Tad More Tailoring and Alterations
Where: 6116 Mulford Village Drive, Rockford
Hours: 10 a.m.- 7 p.m. Monday through Friday
Appointments: Click here
---
This article is by Mary Sisk. Email her at msisk@rockrivercurrent.com or follow her on Instagram at @maryrrcurrent