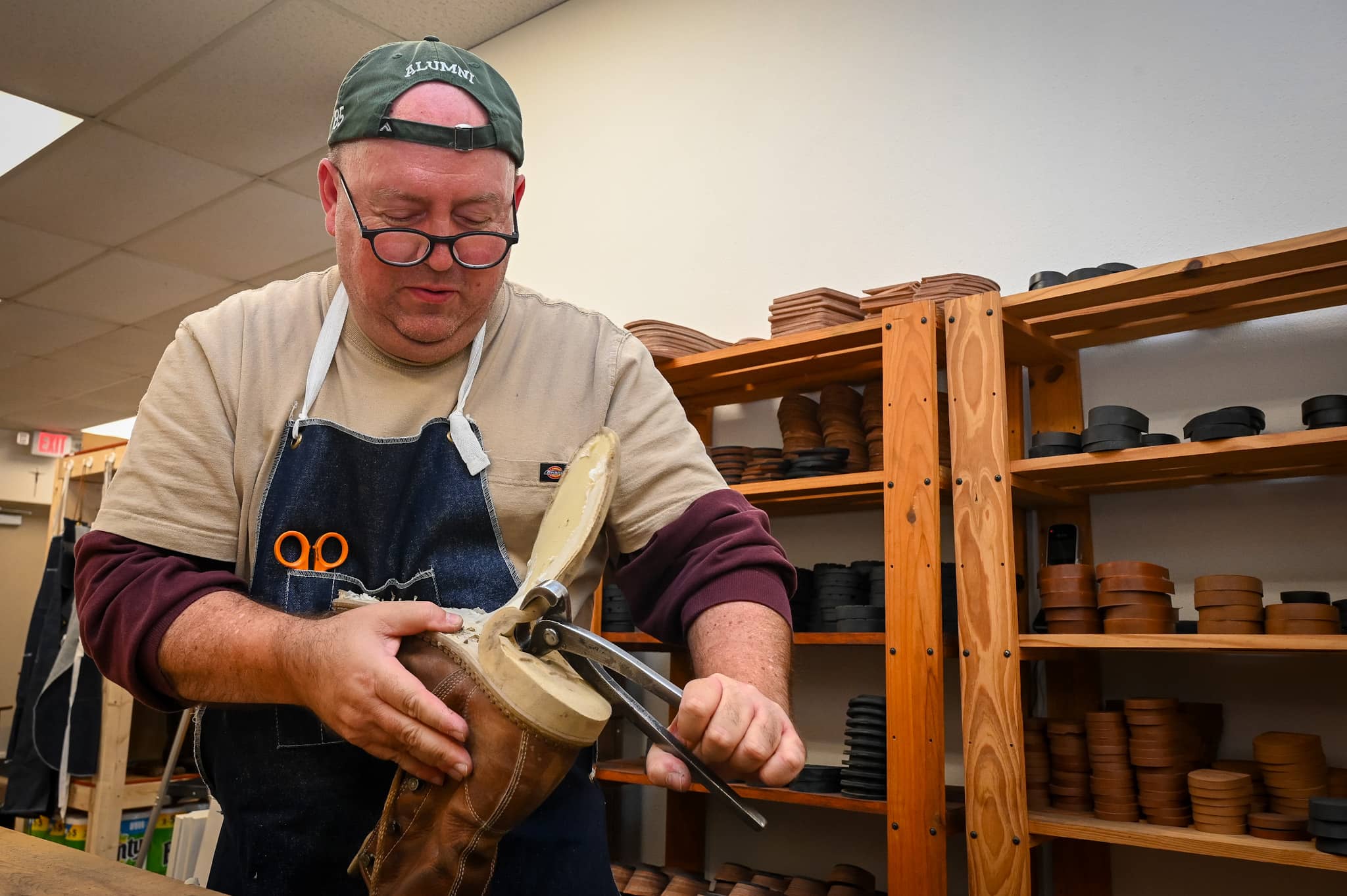 ROCKFORD  — Charles Street Shoe Repair, a family-owned shop that has fixed and shined shoes in Rockford for nearly a century, is back in business in a new location.
The shop opened Tuesday at 2450 Charles St., which is inside Rockford Plaza on the back of the building that houses Stockholm Inn. The shop had been closed during a roughly monthlong moving process from its previous location a few blocks west.
"Not only am I happy to see him open, I know there are many, many customers who are delighted to see him open," said Gary Kardell, an attorney and longtime customer. "There is no other shoe repair shop in this area at all that provides the kind of service he does."
The shop was forced to move because the city plans to demolish the strip center where it had operated for years in an effort to curtail flooding along Keith Creek. Drewelow's House of Books, Shear Magic Hair Studio, Slots of Fun and Charles Street Shoe Repair were all told earlier this year to find new homes as the city prepares to demolish the property and leave it as open green space.
Charles Street Shoe Repair nearly moved to Loves Park this summer, but that agreement fell through and the family found space in Rockford Plaza. Jeff Antinucci, who runs the shop with his mother, Catherine, said the new space is an ideal location.
"This was always my first choice even 10 years ago or 12 years ago," he said.
When you step inside the shop you'll notice a larger, brighter space with floor-to-ceiling front windows that allow a lot of natural light to pour in.
"We feel really wonderful. It's so refreshing to be back," Antinucci said. "It's good to be open and back to work again."
While the space is new, the machines Antinucci uses for some of the repairs are the same ones that have been in the family for generations. Take for example the Landis 400 Line Finisher, a roughly 10-foot long piece of machinery that has been used for decades for all sorts of sanding, buffing and leather finishing.
"My grandfather worked on this. My dad worked on it. My uncle, my cousins. So for me, it was never going to leave the shop," Antinucci said. "It's nostalgic. When I'm working it, everybody in my family worked on it."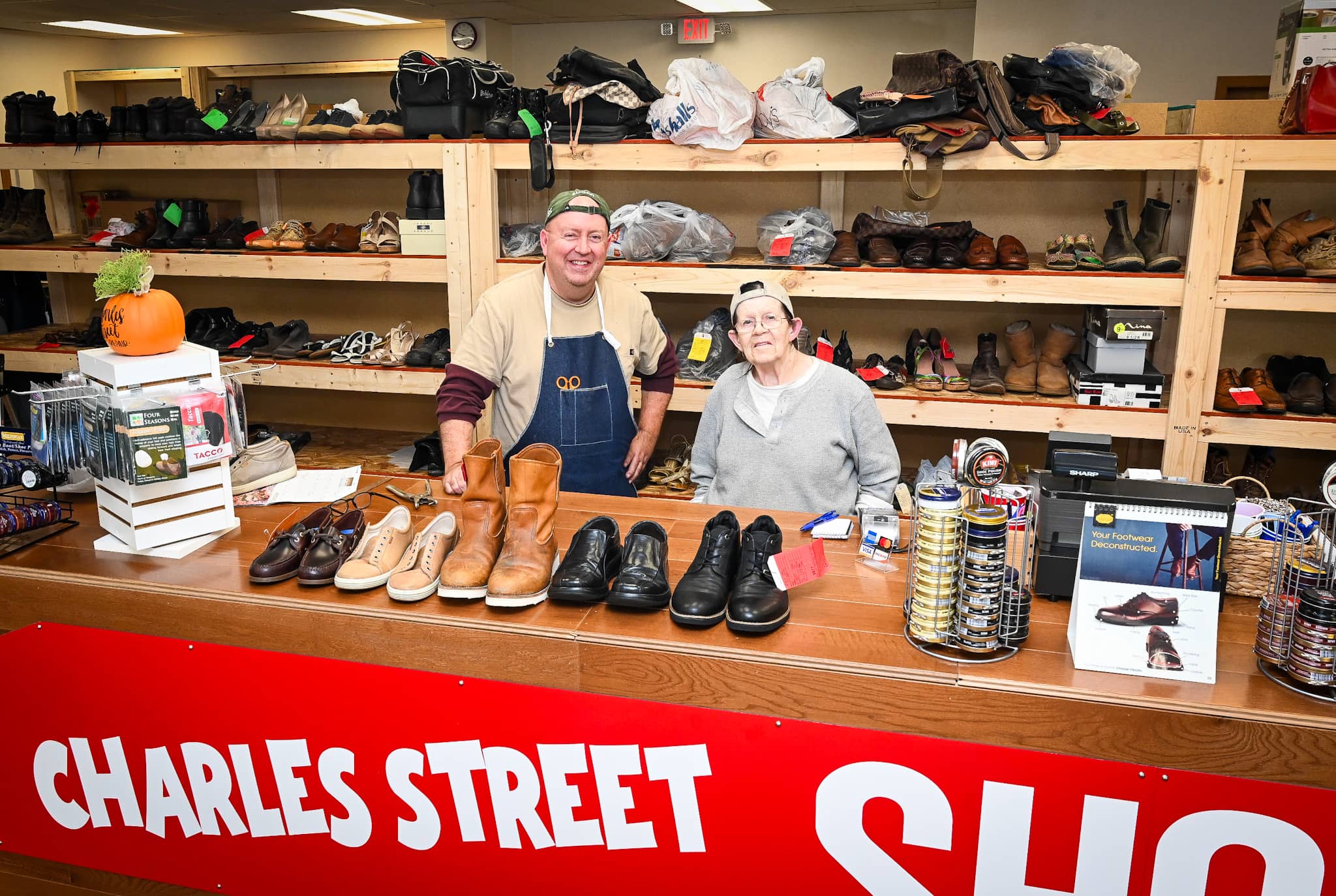 Jack Antinucci, Jeff's grandfather, started the business in 1926 in downtown Rockford. It was at St. Louis Ave. and at one location or another on Charles Street for about 65 years. It had been at its previous home on Charles Street for a little more than a decade before the recent move.
"You cannot find resoling of shoes, repairing of shoes, the kind of work that he does here anywhere else in the area," Kardell said. "His service not only is indispensable for somebody who wants to have their shoes repaired and keep their shoes in good condition, but the quality is very, very high."
---
Contact | Charles Street Shoe Repair
Location: 2450 Charles St., Rockford (inside Rockford Plaza behind Stockholm Inn)
Hours: 7 a.m. to 3:30 p.m. Tuesday through Friday
Phone: 815-226-0052
Email: charlesstshoerep@att.net
Facebook: Find its page HERE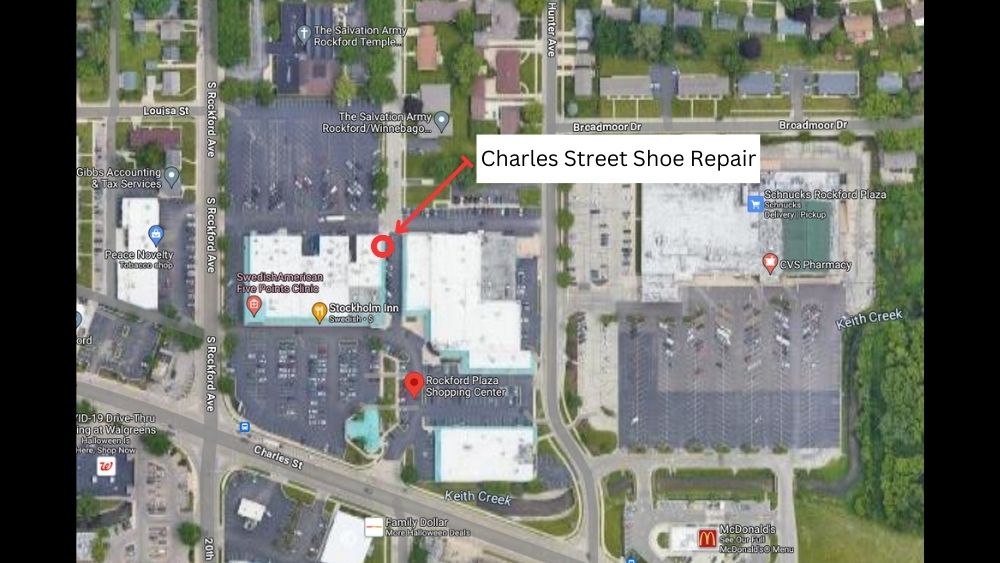 ---
This article is by Kevin Haas. Email him at khaas@rockrivercurrent.com or follow him on X at @KevinMHaas or Instagram @thekevinhaas and Threads @thekevinhaas