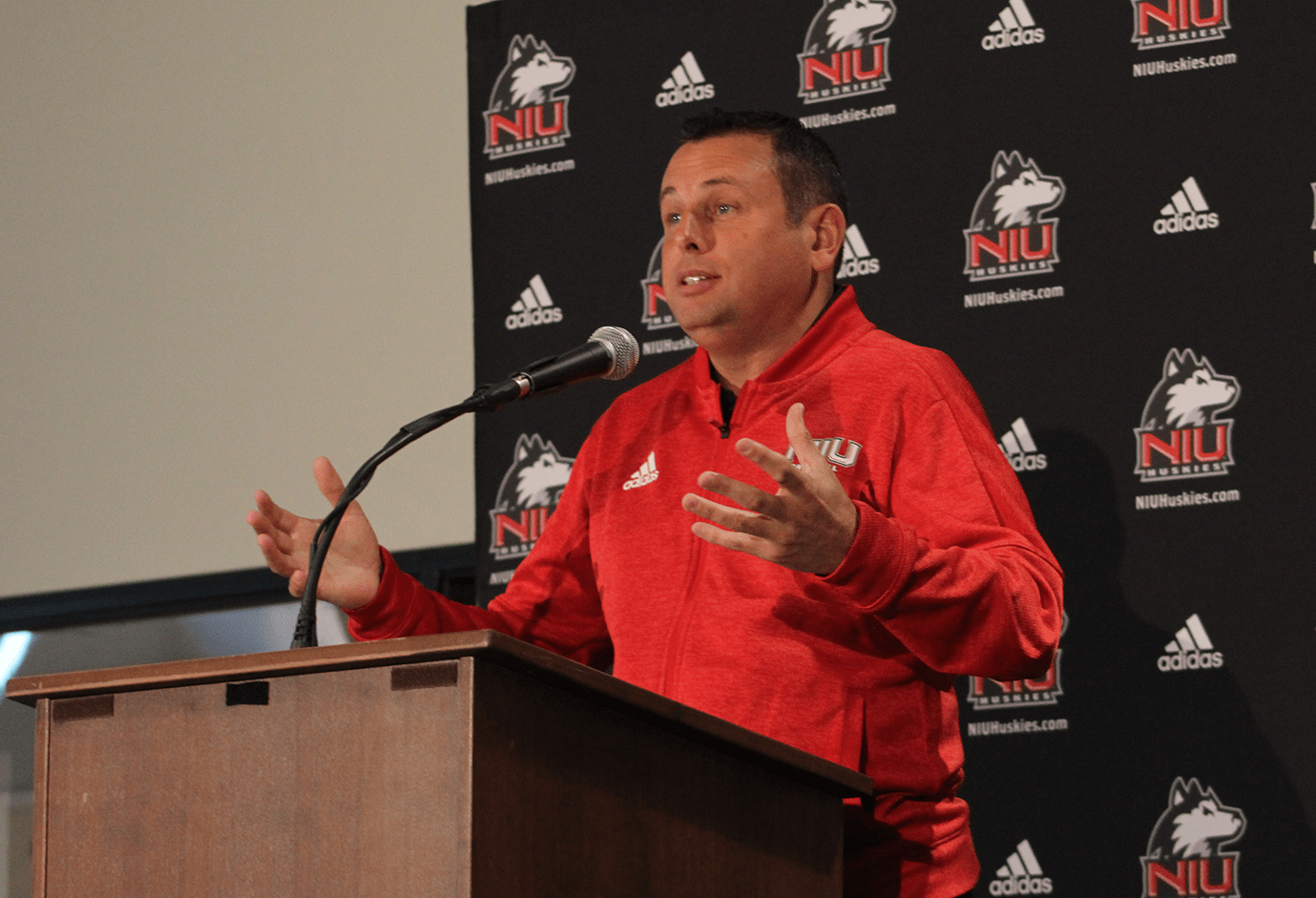 DeKALB — Northern Illinois University has named Andy Garcia as its next play-by-play voice for men's basketball and football.
Garcia takes over for the "voice of the Huskies" Bill Baker, who spent 44 years in the broadcast booth and announced this football season would be his last.
Garcia, who has been with NIU Athletics for 17 years, will take over men's basektball and football beginning with the 2023-24 basketball season. Huskie Hall of Famer Rodney Davis will return as the color analyst.
"Andy's dedication to NIU Athletics, his professionalism and his passion for this job and all of our programs made him the perfect choice to be our new play-by-play voice," Sean Frazier, NIU's vice president and director of athletics and recreation, said in a news release. "He knows our teams, our coaches and our staff, he brings energy and enthusiasm to every broadcast, and we are excited to have him lead our men's basketball and football broadcasts."
Garcia is a 1999 graduate of the University of Central Florida and started working with NIU Athletics in 2006 as co-host of "NIU Weekly," a 30-minute radio show that later moved into video format on NIU Athletics YouTube channel.
In 2011, Garcia became the Huskie women's basketball play-by-play announcer, and the following year he filled in as the sideline reporter on the NIU football radio broadcasts. In 2013, he became the Huskies' permanent sideline reporter, where he has joined Baker and analyst Mark Lindo on the Huskie Sports Network broadcasts for the past 11 seasons. He took over as host of the Inside Huskie Football and Inside Huskie Basketball Coaches radio shows beginning in 2022.
"I am honored and excited to be the next play-by-play voice of the Huskies," Garcia said in a news release. "I can't wait to bring the passion and excitement of NIU athletics to Huskie fans that tune in to each and every broadcast."
Garcia also works for Westwood One Radio Sports where he is a broadcast producer and handles affiliate sales. He has worked multiple Super Bowls as well as at the NCAA Final Four, NCAA Frozen Four, College World Series and Women's College World Series.
NIU men's basketball opens the season Nov. 6 at Marquette.
Mike Haase, associate director of strategic communications and marketing, will add duties as the women's basketball radio play-by-play announcer in 2023-24.
You can listen to all NIU men's basketball broadcasts on 94.9 WDKB in DeKalb.