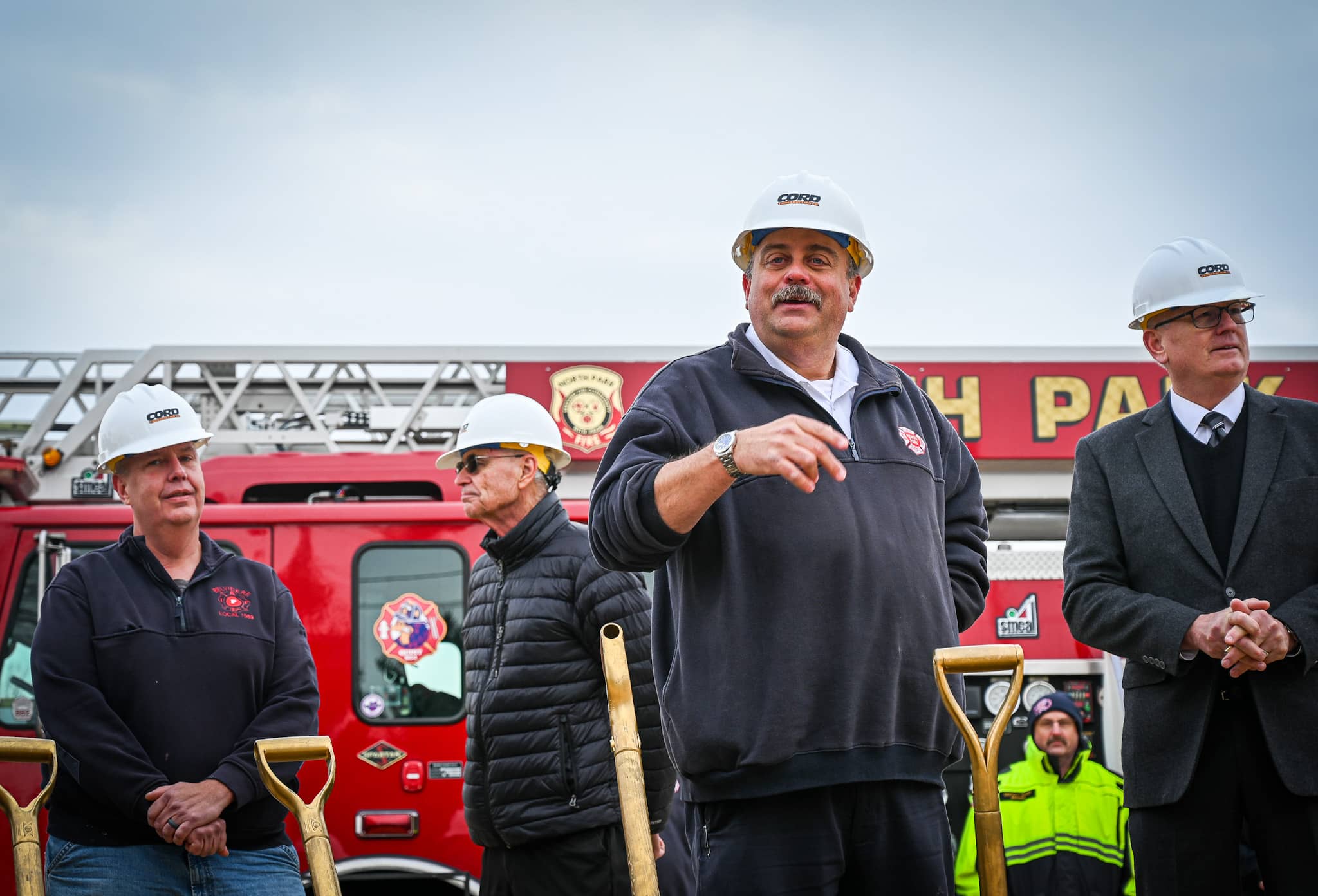 MACHESNEY PARK — The North Park Fire Protection District celebrated on Monday the groundbreaking for its new central fire station, which will replace three buildings that are six to seven decades old.
The roughly $5 million project is possible after about 58% voters approved a referendum in June 2022 to issue bonds to finance construction. The debt is slated to be paid off in 20 years and cost the owner of a $120,000 home an additional $76 annually. The ballot question passed on its first attempt before voters.
The new station is on a 3-acre site at 1011 Harlem Road, which fire officials say is in the center of its largest area for calls. Structural steel for the facility is expected to arrive in April with a goal to move in before the end of 2024. The work is being handled by Cord Construction.
Fire Chief Joel Hallstrom called it an "enormous milestone in our department's history." The district provides fire protection and emergency response to southern Machesney Park and unincorporated communities outside of Rockford and Loves Park.
"As our district's boundaries have evolved over time with rural area annexations by cities of Loves Park and Rockford, it just makes sense more than ever that we put our roots at the center of our population's census," he said.
Hallstrom said approximately 85% of the calls the district responds to are within a 3-mile radius of the new central station.
"This allows us to expedite responses to all portions of our district while also allowing us to be operationally more efficient with regards to our resources," Hallstrom said. "Not only will this new facility improve efficiencies and response, but also with regards to energy consumption."
Hallstrom said the existing stations were built at a time when fire trucks were smaller, and they're no longer suitable for modern equipment. The station will also have needed live-in amenities such as showers that became necessary when the district transitioned from volunteer to full time.
The new station replaces the hubs at 600 Wood Ave., 2275 Harlem Road and 3924 N. Alpine Road. All three will be sold with the revenue going toward paying off bonds. The site at 3924 N. Alpine Road has already been sold and Harlem Road is on the market now, Hallstrom said.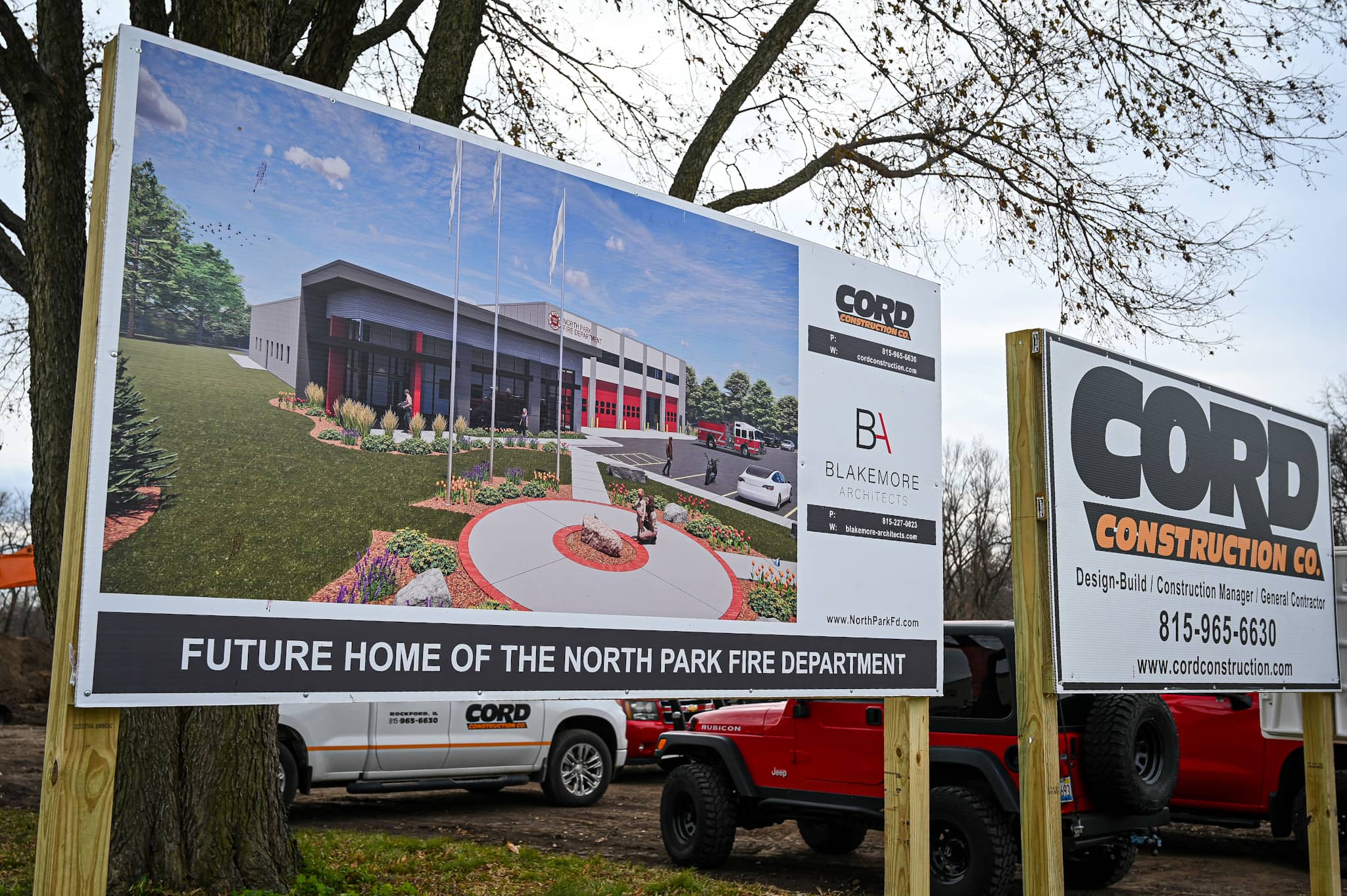 The Wood Avenue station was built in 1964, and the Harlem and Alpine stations were constructed in 1953 and '54.
The new station is built on a former residential site purchased by the district with funding from an anonymous donor. There were three homes on the property, including a blighted structure, Hallsrom said.
"This is going to serve the residents of Machesney Park and the surrounding area for years and years to come," said Brent Meade, president of the district's board of trustees, "and it's going to be healthier and better for our firefighters to stay and work in a brand new facility that's worthy of their sacrifice that's given every day."
---
This article is by Kevin Haas. Email him at khaas@rockrivercurrent.com or follow him on X at @KevinMHaas or Instagram @thekevinhaas and Threads @thekevinhaas