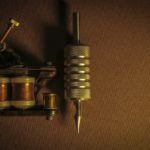 Image by Osvaldo Medina from Pixabay
In December we told you about the grand opening of 6 Finger Tattoo, the first female owned tattoo shop in Rockford, owned by Sarah Stewart.
Now, some very unfortunate circumstances have caused the shop to temporarily close.  According to their facebook page "Sarah's ex business partner took everything," and left the place trashed causing thousands of dollars in damages.
We'd hate to see a local business go down because of such unfortunate circumstances as these. So if you'd like to make a donation, you can find information on how to do so on 6 Finger Tattoo's facebook page, or just click here.
This would be a great opportunity for the X Brotherhood to reach out and lend a hand to someone in the community who needs it.