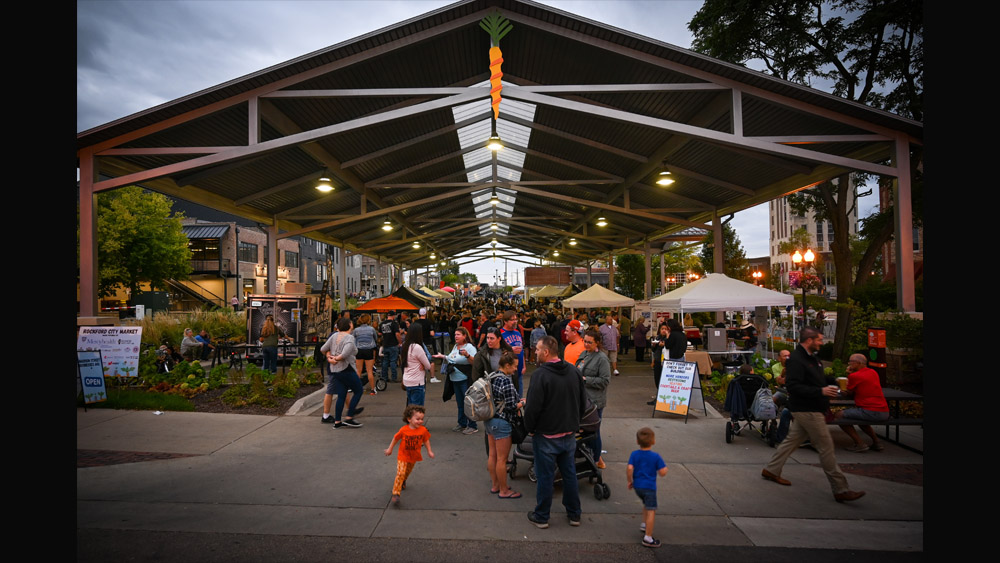 ROCKFORD — Rockford City Market attendance bounced back this season after a 2020 that was stymied by the coronavirus pandemic.
The season saw 89,830 total visits, more than three times the total last year, according to Rock River Development Partnership, which manages the market.
"It's been really a remarkable season," said Cathy McDermott, executive director of Rock River Development Partnership. "We had 20-plus new businesses this year and many of them have experienced really good growth from their exposure at the market."
(story continues below gallery)
The market expanded its footprint this year, taking over parts of State Street between Madison and Market streets. The move was done in part to allow more space for social distancing as coronavirus concerns lingered for a second season.
The market ran each Friday starting May 21 and featured dozens of vendors selling food, clothing and other merchandise. Rock River Development Partnership's goal is to foster economic development by giving entrepreneurs a gathering place to introduce customers to their products.
It also helps startups get access to needed equipment, such as its "incubator" commercial kitchen available for rent in the building adjacent to the outdoor market pavilion. Roughly 20 clients used the kitchen this season.
"That's been a great addition to the market to be able to have access to that," McDermott said. "That's kind of a barrier to a lot of small businesses – especially food businesses – is having this licensed commercial kitchen that they can use."
City Market's record attendance came in 2019, when 111,160 visits were recorded.
This article is by Kevin Haas. Email him at khaas@rockrivercurrent.com or follow him on Instagram at @thekevinhaas or Twitter at @KevinMHaas.